Applications
Transform data into insights for informed decision making
Leveraging the full potential of bioinformatics is essential for researchers and organizations to effectively transform complex datasets into actionable insights. Bioinformatics professionals leverage DNA sequence analysis and bioinformatics solutions, accelerating innovation in drug discovery. This synergy between bioinformatics and drug discovery enables informed decision-making and ultimately leads to improved patient outcomes.

Target Specific Services
From target identification to validation – we can support your pipeline end-to-end. Our expertise in target identification and validation in drug discovery ensures a seamless and successful journey toward groundbreaking biopharmaceutical solutions.
Target identification
Target prioritization
Target safety analysis
Target assessment (360o view of targets)
OMICs Services Suite
Leverage the power of cloud-based software at the tip of your fingers to process and visualize big data from bulk sequencing (RNA/DNA), single cell (RNA/DNA), proteomics, spatial omics, metabolomics, and other omics services projects on a single platform.
Cloud-based custom OMICS platform
Custom OMICS pipeline development and deployment
OMICs data analytics and interpretation
Multi-OMICS data integration and analysis
Multi-OMICS data curation
Drug Repositioning Services
Excelra works at the cutting edge of drug repurposing and repositioning; applying Computational Biology, Computational Chemistry, Machine Learning (ML), and Deep Learning-based Solutions, driven through our proprietary Global Repurposing Integrated Platform (GRIP).
The output from GRIP is analyzed by subject-matter experts to build robust scientific hypotheses establishing the potential therapeutic role of a given drug(s) in an alternate indication.
Drug centric repositioning
Target centric repositioning
Disease centric repositioning
Integrated drug repurposing
Combination prediction
Drug repurposing
Disease Landscaping
Data collection (preclinical, clinical, commercial) on a specific disease and treatments against it to drive meaningful scientific and strategic assessments for drug discovery and development pipeline.
Disease profiling
Biomarker translatability – Preclinical to clinical
Pre-clinical disease model assessments
Clinical landscape assessment
KOLs
Customised text mining
Disease knowledge (Report)
Biomarker Discovery
Biomarkers are relevant to the entire research program, aiding in biomarker discovery and validation. They help map a disease's progression, support patient stratification, contribute to the identification of perturbed pathways, and facilitate the correlation of mechanisms of action. Biomarker identification is, therefore, an essential stage of translational medicine. Using extensive omics data sets and advanced data-mining techniques, Excelra's experts provide detailed insights on biomarkers associated with a given disease.
Biomarker identification
ML for predictive analytics
Scientific rationale and hypothesis
Database development and management
Semantics
To create knowledge graphs with connected data for better decision-making during the drug development process. Custom-fit solutions with cleansed and FAIRified data offer accurate insights for improved ontology management, knowledge graph development, and machine learning models for data-driven biomarker discovery and novel discoveries.
Building knowledge graph
Ontology management & engineering
Semantic modeling and data integration
Master data management
Multi-omics semantic KG for Target ID
Data Science
Accelerate the identification of promising compounds and targets while managing data-intensive lab processes,helping reduce your R&D expenditure and increase your accuracy.
AI Platform for Hit ID
Drug-target and drug-disease interaction prediction
Indication prioritization
Classifier development and hyperparameter optimization
Trial data benchmarking
Occupational Exposure Limits (OEL) Prediction AI/ML models for drug discovery
Cheminformatics
We employ cheminformatics to optimize drug discovery and development processes, utilising computational techniques to efficiently manage and analyze chemical and biological data.
Hit ID
Scaffold hopping
Pharmacophore analysis
Library enumeration
Docking
MD simulation
Small molecule ID optimization
Fragment-based design
Online Pipeline Platform
Over the past few years, it has become much easier, faster, and cheaper to generate a lot of data. This is especially true in the field of next-generation sequencing, where throughput has drastically increased and costs have rapidly decreased. Because of this, the bottleneck in research is steadily shifting from the wet lab to the dry lab. We want to enable researchers worldwide to easily analyze their data without much clinical bioinformatics experience, without a computing environment. Therefore we have developed its Online Pipeline Platform.
Learn more
AWS Management & S3 apps
AWS offers one of the best cloud solutions enabling faster and more economical omics analyses. At the same time, setting up, getting an overview of and managing projects, user credentials, and resources in AWS is extremely complex. Even with expert knowledge, one risks security issues as well as unnecessary costs.
This motivated us to develop a set of apps that enable us and our customers to benefit from AWS artificial intelligence in bioinformatics without having to struggle with the service's complexity and worry about the technical aspects.
Learn more
Single Cell Browser
Single-cell transcriptomics is revolutionizing our understanding of the diversity of cells, their changes over time and under various conditions. Our customers often ask us to analyze their single-cell transcriptomics data and answer a specific set of questions. However, the analyzed object contains much more information and leaving it at this one-time analysis would be a huge waste. Especially that collecting and processing single-cell samples is incredibly expensive. Therefore, for this data to become a real asset, it has to remain accessible to scientists and analysts, so that it continues to serve as a reference compendium as projects evolve or new findings on the topic are published. Single cell data visualization plays a crucial role in making this data accessible and insightful.
Learn more
ImmunoRaptor – Immune Repertoire Analysis Software
Over the past few years, it has become easier to study immune responses through adaptive immune receptor repertoire sequencing (AIRR-Seg), in which DNA from B-cell or T-cell receptors is sequenced. However, there is a lack of easy-to-use, efficient, and accurate tools for analyzing these data.
Therefore, we have developed ImmunoRaptor, a highly innovative immune repertoire analysis software that enables researchers to easily manage and analyze their immune repertoire sequencing data making it a powerful tool for immune repertoire sequencing analysis. Its wide range of features ensures that ImmunoRaptor can be applied in diverse domains such as antibody discovery, autoimmune diseases, vaccine development, and oncology. ImmunoRaptor has an easy-to-use interface and does not require bioinformatics expertise. By relying on cloud computing, hundreds of samples can be quickly analyzed simultaneously.
Learn more
Excelra's data scientists are committed to improving your efficiencies and simplifying your analysis process. We provide data science services that accelerate the identification of promising compounds and targets helping reduce your R&D expenditure and increase your accuracy.

Data Visualization Services
Data is the bridge from hypothesis to evidence. In its own way, data is beautiful. Our visualization services help you reveal insights that enable you to make development decisions quickly and confidently. We provide services for custom visualization as well as for complementing existing visualization platforms.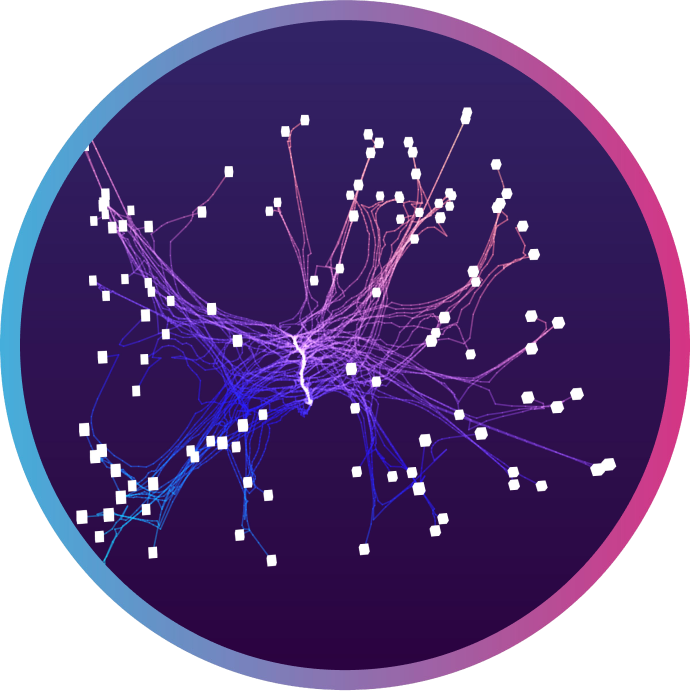 Case study
Development of a hit-calling algorithm on DEL selection data
Our client is a European pharma company focused on discovering and developing small-molecule medicines with novel modes of action. A key stage of their research demands the processing of sequenced data through a next-generation sequencing (NGS) pipeline.
The client's DNA-encoded library (DEL) had a large volume of data but low compound coverage. A pragmatic statistical approach using differential gene expression was required to reliably detect true positives and avoid the obstacles caused by the data. The ultimate goal was to develop a hit-calling algorithm to find candidates for testing.
Interdisciplinary Expertise
Our team boasts a unique blend of bioinformatics specialists, data scientists, and domain experts. This interdisciplinary approach allows us to bridge the gap between biological insights and cutting-edge data analysis techniques, ensuring comprehensive solutions that drive impactful discoveries.
Customized Solutions
We understand that every research question is distinct. Our bioinformatics services are tailored to your specific needs, from genomic analysis to pathway elucidation. This customization ensures that our insights align precisely with your research objectives, fostering accuracy and relevancy.
Rapid Insights for Innovation
Leveraging advanced algorithms and data mining techniques, we expedite the process of transforming raw biological data into actionable insights. This not only accelerates your research but also equips you with the timely knowledge needed to drive innovation, contributing to breakthroughs in the life sciences.
Ready to get more from data?
Tell us your objectives.
We will help you get there.
Dive into the world of cutting-edge bioinformatics services with us. Uncover hidden patterns, decode complex biological data, and pave the way for groundbreaking discoveries. Reach out today to revolutionize your research with our advanced bioinformatics solutions.
"*" indicates required fields