Proud of who we are and the contributions we make to improving patient outcomes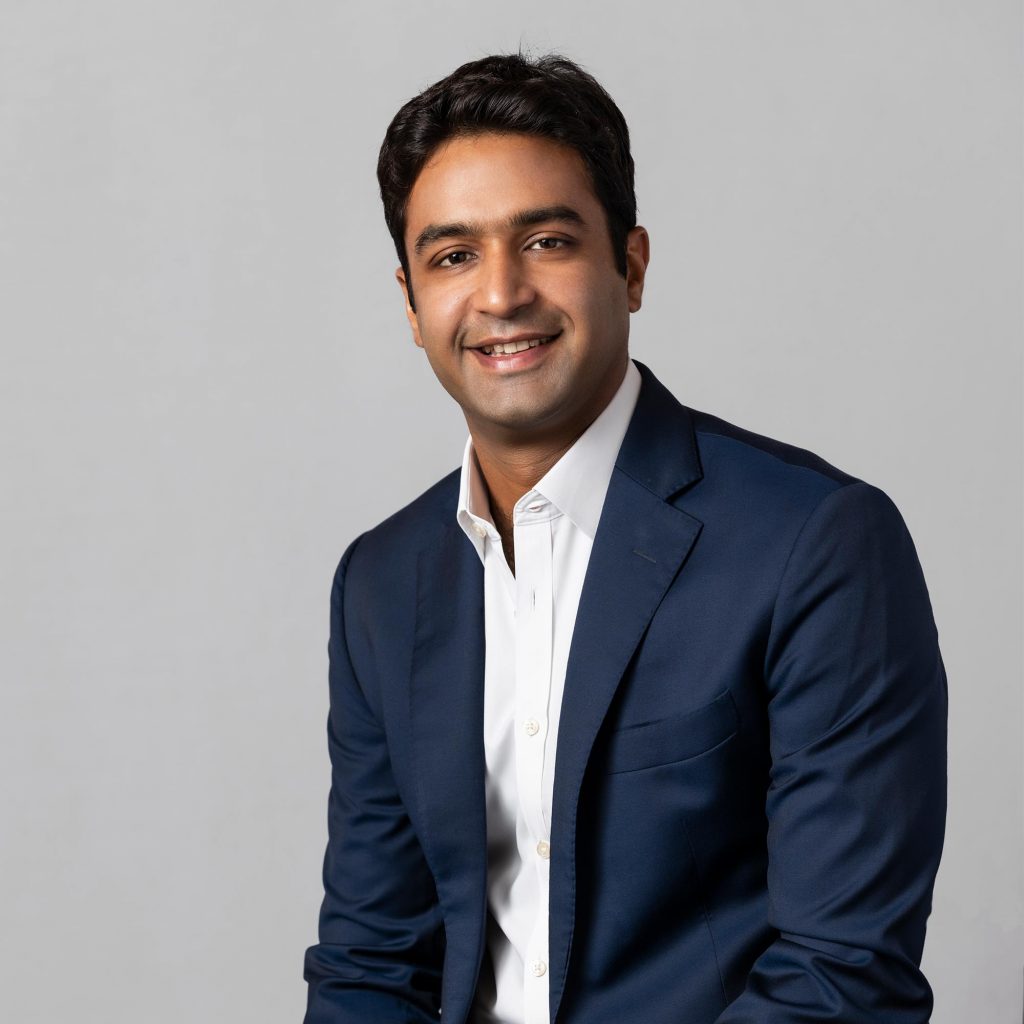 Anandbir has led Excelra as CEO since 2016. He's obsessed with delivering data solutions that cater to each client's specific needs while maintaining trust, transparency, and integrity every step of the way.
Following his BA in economics and international relations from Tufts University and MBA from INSEAD, Anandbir enjoyed success in senior roles at GE Capital and Bharat Light and Power. In those roles, he developed a reputation for strategic leadership and service excellence. He transferred those skills to Excelra in 2014 when he joined as director for new business development and initiatives.
As CEO, Anandbir facilities the commitment we give to our clients. He's helped build a collaborative community of biologists, chemists, data scientists, engineers, and developers. Every member believes that the next significant life science discoveries will depend on high-quality, effectively utilized data.
Alongside his passion for data-driven discovery, Anandbir is a huge sports fan. He's a keen golfer and loves to attend sporting events whenever possible, particularly NBA games when he's in the USA.
"What defines us is our values and culture. We're obsessed with delivering the highest quality solutions with personal attention to each client's specific needs while maintaining trust, transparency, and integrity every step of the way.

Anandbir Singh Brar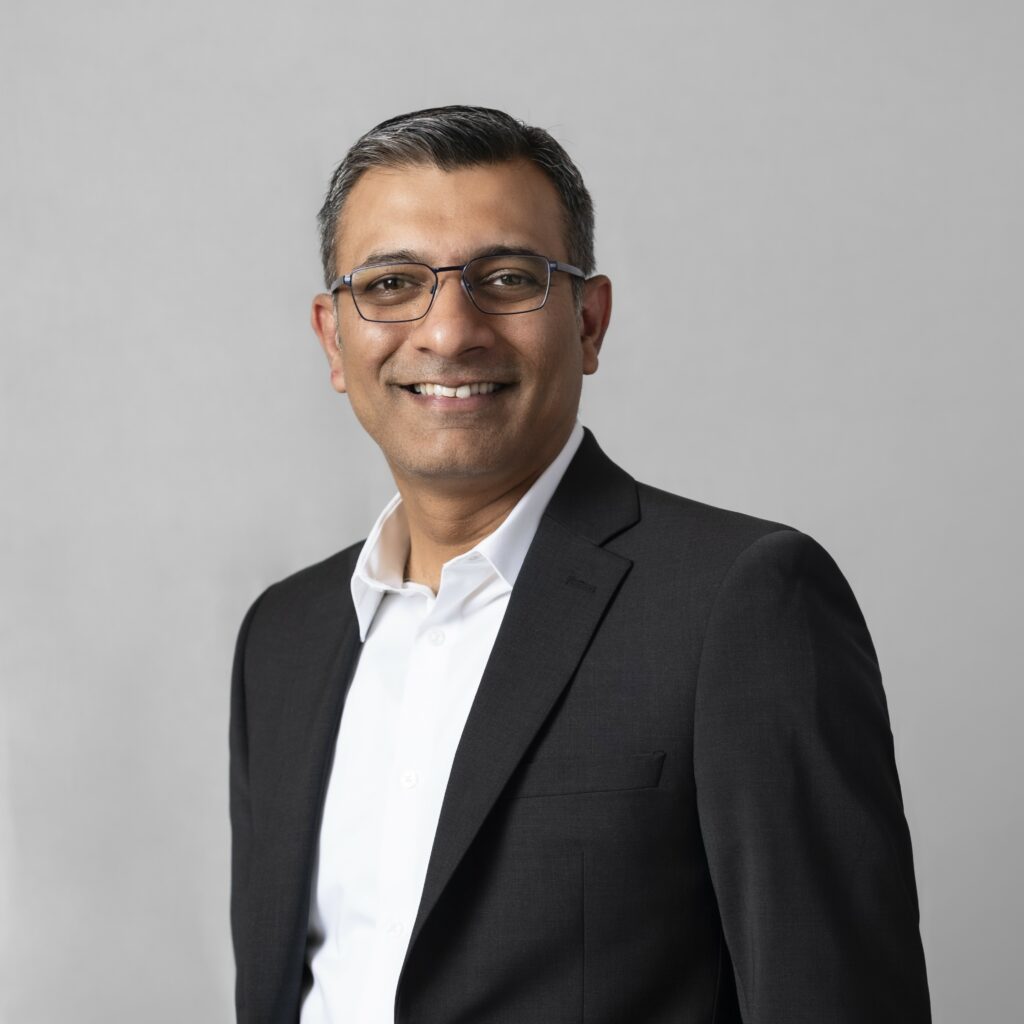 Amar Thyagarajan is the Chief Commercial Officer at Excelra and is based in Boston, MA. He leads the Business Development, Marketing, and Customer Solutions functions to drive the company's growth.
Amar has a Ph.D. in neuroscience and biochemistry from the State University of New York, Albany, NY, and was an Autism Speaks Postdoctoral Fellow in neuroscience and chemical biology at the Massachusetts Institute of Technology, Cambridge, MA.
Before joining Excelra, Amar was the Chief Commercial Officer (CCO) at Proteros Biostructures. He has held leadership positions at Aragen Life Science, Crown Bioscience, and Taconic Bioscience. In his previous roles, Amar developed business strategies, executed innovative sales and marketing initiatives, helped raise capital, managed mergers and acquisitions, and nurtured organizational development in global organizations.
Amar is passionate about supporting the discovery of new medicines and technologies and connecting science and business to bring effective solutions to our life science clients.
In his leisure time, Amar plays the cello, collects and restores antique musical instruments and books, mentors sales and marketing professionals, and enjoys hiking and biking.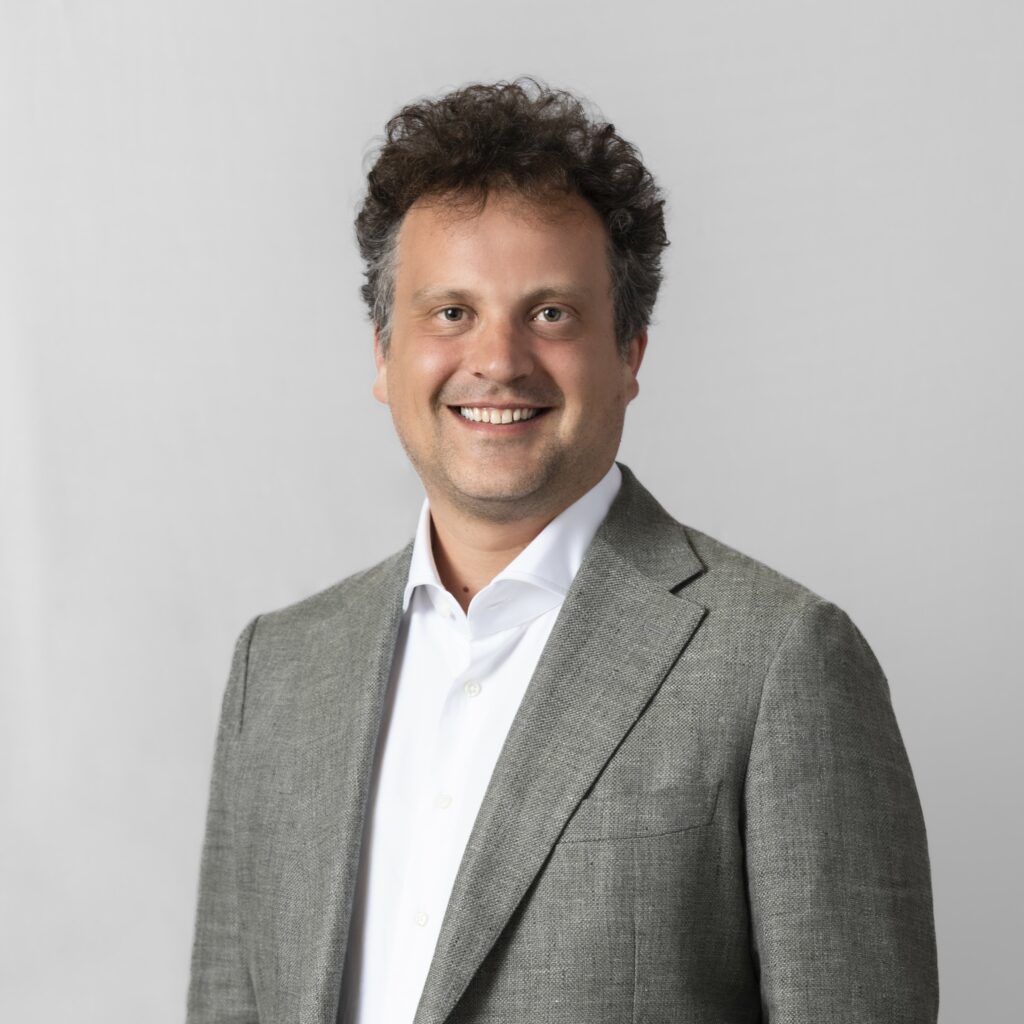 Maarten Braspenning heads the bioinformatics team at Excelra, where he spearheads the application of state-of-the-art technologies to expedite drug discovery and development. With a remarkable track record of over 14 years in founding and managing leading biotech companies, Maarten is a seasoned entrepreneur who has a deep understanding of empowering life science companies in their quest to improve patient outcomes.
After completing his studies in Bioscience Engineering at Ghent University and General Management at Vlerick Business School, Maarten founded NXT-Dx at the age of 25. The company provided wet lab services to pharma, biotech, and academic labs worldwide. Over the course of seven years, he steadily grew the company before successfully selling it to a prominent player in the field.
Recognizing the pivotal role of bioinformatics and data analysis in advancing scientific research, Maarten founded BISC Global. His new venture quickly expanded its operations, establishing offices across several European countries as well as the United States. In April 2023, Excelra acquired BISC Global, creating the ultimate bioinformatics powerhouse.
Having lived most of his life in Europe, Maarten resides currently with his family in Belgium, where he enjoys spending time with his family and friends, traveling and swimming.
Murugan leads our technology solutions team, driving the co-design and co-creation of bespoke digital products and cutting-edge solutions that enable the technology agenda for life science companies. He has a transformative mindset and an ambitious attitude, identifying opportunities where others see challenges.
Murugan holds a bachelor's degree in mechanical engineering from the College of Engineering, Guindy, India. Following graduation and a short time with an automobile company, he joined Cognizant, where he would spend the next 25 years. Murugan managed large technology business units within the organization and delivered value in many areas. He contributed to the design and development of software applications, digital engineering projects, program management, team-building initiatives, and successful entry into new product markets.
The line through all of Murugan's experience is his commitment to innovation, transformation, and progression. He continues applying this commitment at Excelra.
When he's not driving digital transformation, Murugan enjoys playing tennis, watching sports, and spending time with his family.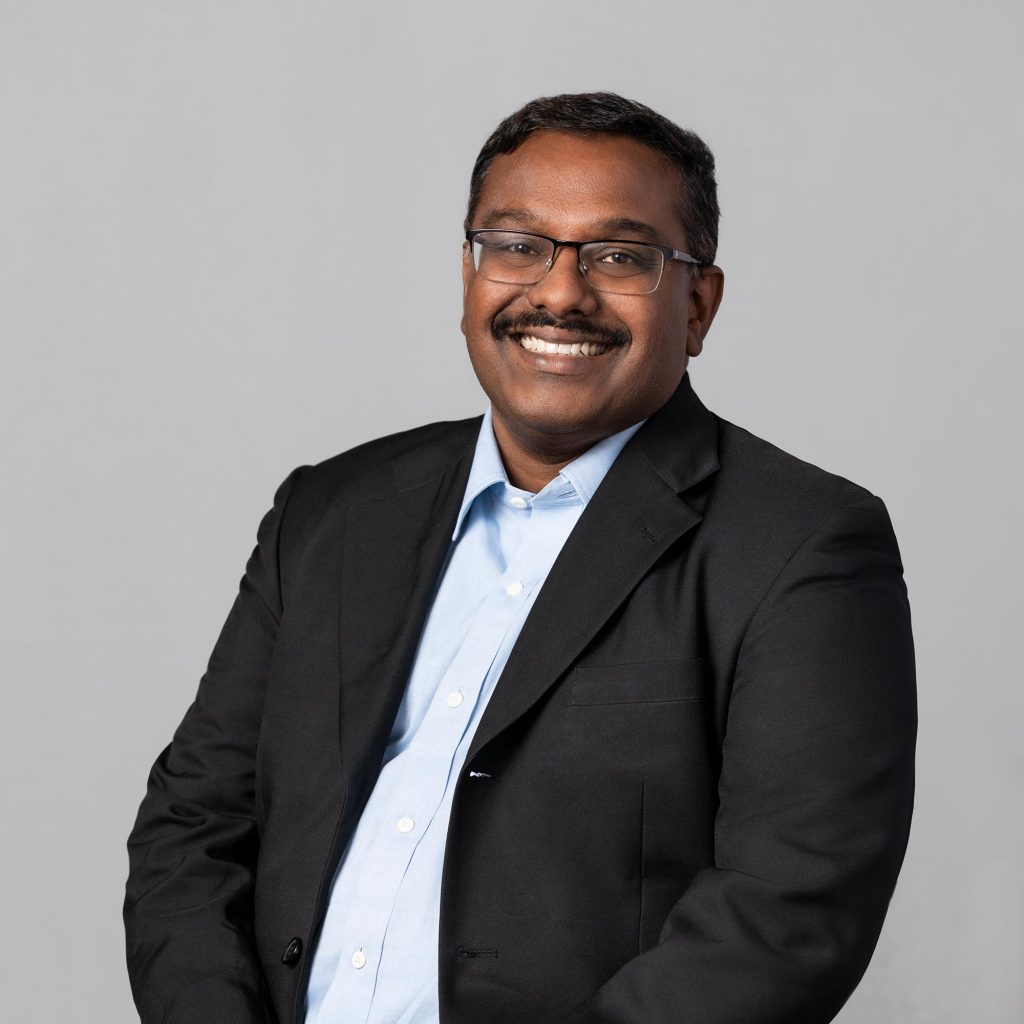 Chandra leads the scientific team within the bioinformatics business unit in its mission to extract knowledge and value from data. He has first-hand experience applying technological solutions to develop effective drug development pipelines.
After completing his Ph.D. in global optimization at the School of Mechanical and Aerospace Engineering at Nanyang Technological University in Singapore, he did postdoctoral fellowship work at New England Biolabs, in the division headed by Nobel laureate Sir Richard Roberts. He moved on to Prof. Meyerson's lab at the Dana-Farber Cancer Institute, Harvard Medical School, and the Broad Institute of MIT and Harvard.
Chandra progressed to join the precision oncology cluster at Sanofi Inc., where he co-led target identification efforts to identify novel drug targets. He then joined Excelra, where he continues to pioneer the interfacing of science and technology in service of drug discovery and development.
Chandra has contributed to more than 80 publications in world-class journals and over a dozen Cancer Genome Atlas (TCGA) projects. He ranks among the top 6% of scientists worldwide in the AD Scientific Index 2022 and the top 2% in citations. He has also been inducted as a Fellow of the Royal Society of Biology (FRSB).
Outside of his professional and academic pursuits, Chandra enjoys reading and spending time with his family.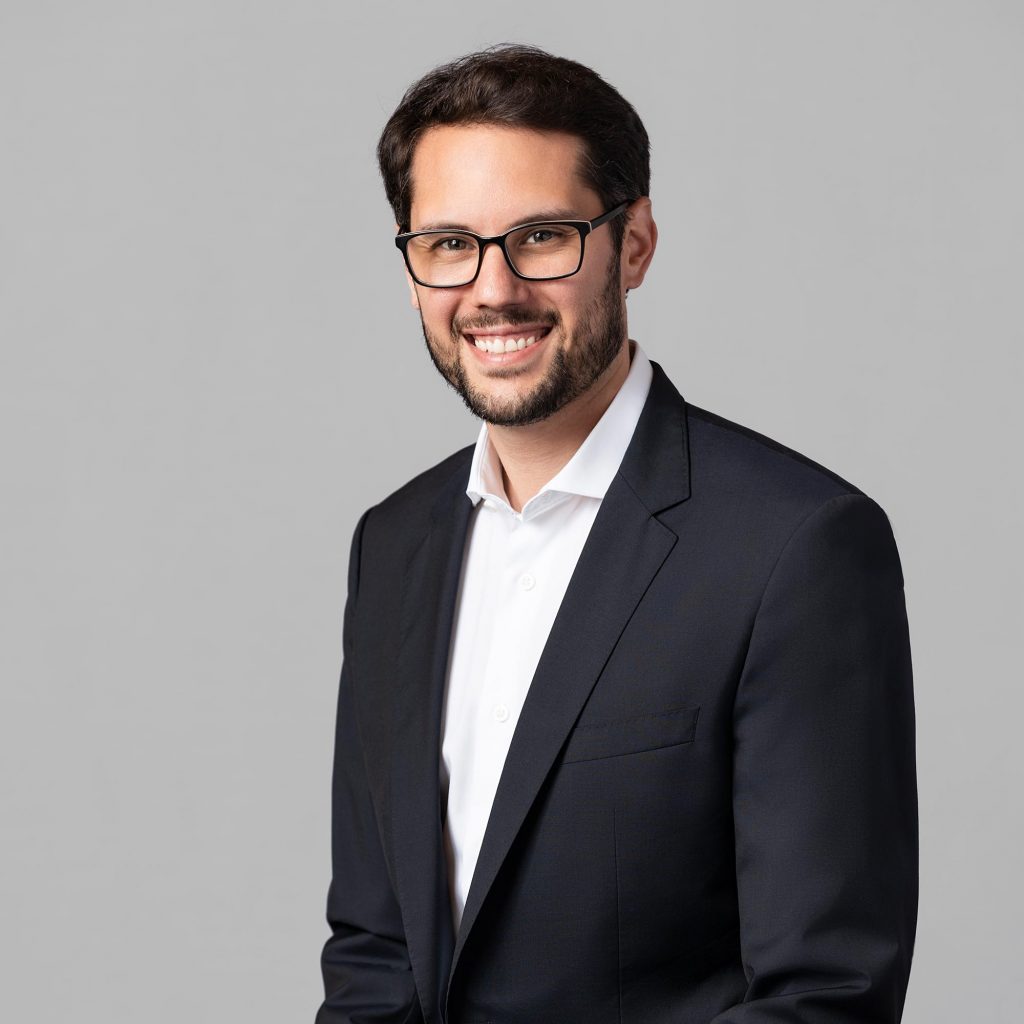 Norman leads Excelra's scientific products team and is responsible for our flagship platforms – GOSTAR® and GOBIOM. He combines scientific passion with a methodical, user-centric product development approach to help our customers progress with confidence.
After his undergraduate degree in neuroscience at Wesleyan University, Norman joined Dr. Rosen's lab at the Beth Israel Deaconess Medical Center in Boston and concurrently completed a Master's in Biology from Harvard University. He then moved to the publishing industry with Elsevier, where he played a significant role in the success of the Scopus database and various product launches. Later, Norman leveraged his expertise to advance HR systems at ADP.
Norman's enthusiasm for product development is evident at Excelra. He ensures our products constantly evolve and update to deliver accurate and actionable data. Biologists, chemists, and data scientists rely on our products in their ongoing quest for discovery.
Norman is committed to making their search as streamlined and successful as possible.
Raised in Europe, Norman now lives with his wife and children in Boston. He's a keen landscape photographer and an accomplished rower.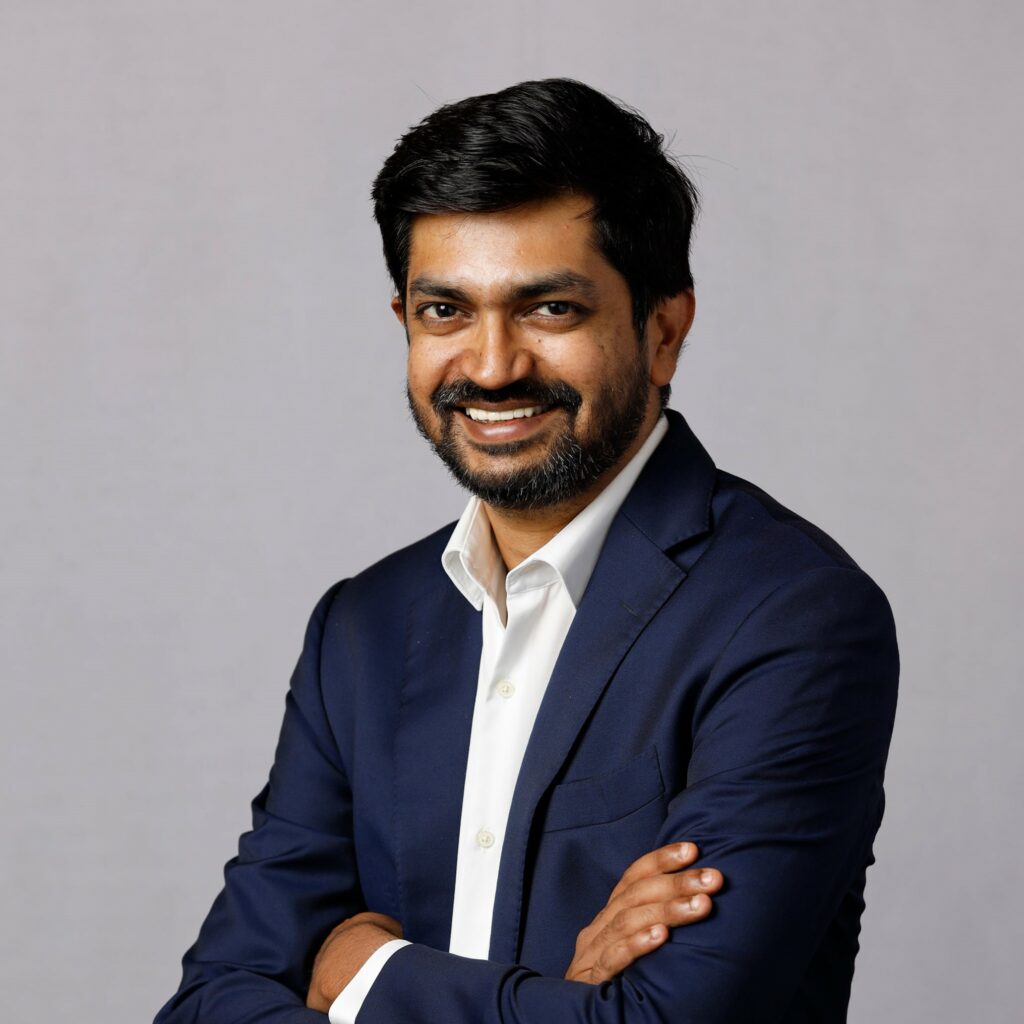 Vikash leads strategy and corporate development at Excelra. Vikash is a versatile life science professional with over a decade of experience across strategy, finance, investment management, and corporate development. He has a solid foundation in life sciences and data science, having obtained his graduate degree from IIT Madras, India, and his master's from the University of Osnabrueck. He strengthened his organizational leadership skills by obtaining an MBA from IIM Bengaluru, India.
Vikash's deep insight into innovation cycles and industry dynamics at the intersection of life sciences and technology has made him an expert in incubating innovative solutions, from ideation to implementation. In his current role, Vikash leads the charge to drive long-term growth for Excelra. On the inorganic side, he steers investments and M&A, from defining investment and acquisition strategies, deal sourcing, and diligence, to deal execution. On the organic side, he partners with business leaders and customers to incubate innovative solutions, define the core customer and value proposition, establish market fit, and develop investment and business plans.
Outside of his professional interests, Vikash enjoys a variety of pursuits, including cricket, blues music, science fiction, and art-house cinema. He loves to travel, learn new languages, and experience new cultures.
Suraj leads our clinical data services team, supporting life science companies with relevant, high-quality, analysis-ready clinical trial data.
Suraj holds a bachelor's degree in pharmacy from Pune University, an MS in neuropharmacology from South Dakota State University, and a Ph.D. in pharmaceutical sciences from the State University of New York at Buffalo. His thesis focused on pharmacokinetics, pharmacodynamics, and modeling and simulations.
Following his doctorate, Suraj joined Novartis Pharmaceuticals, playing a crucial role in the clinical drug development team. He worked in the late-phase development of monoclonal antibody biologics before leading the clinical pharmacology programs in oncology.
Suraj has contributed to over 50 publications throughout his career, including original research, review articles, conference proceedings, and book chapters. He was an adjunct professor at the University of New England and currently serves as an Industry Advisory Council member at DY Patil University in Mumbai.
He practices yoga and meditation, and loves listening to music and riding motorcycles through the Indian countryside.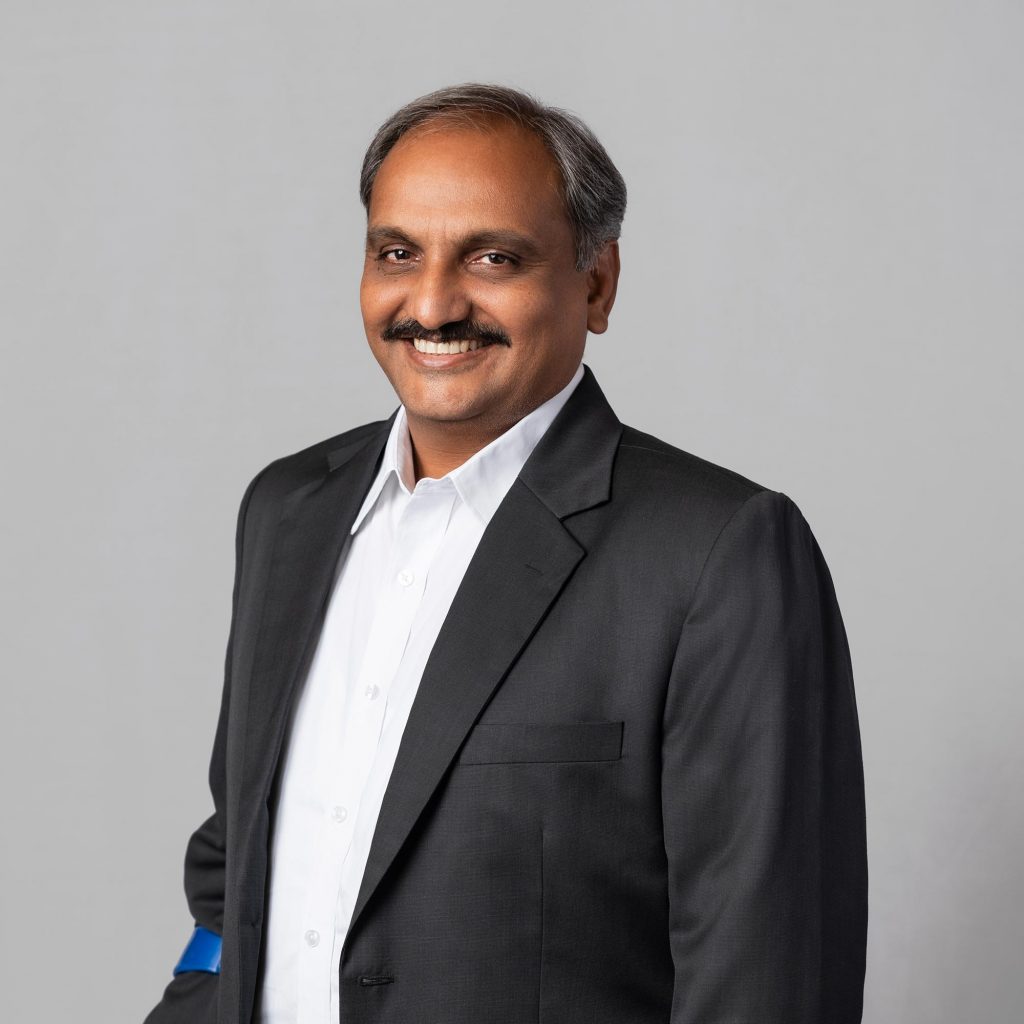 Raveendra has been with Excelra for 15 years. During that time, he's seen the business grow to support thousands of researchers in their efforts to discover new drugs and improved treatments. His team provides data curation and insight services for world-leading pharmas and biotechs.
Raveendra received his M.Sc. in organic chemistry from Osmania University, followed by a Ph.D. in computational chemistry and molecular modeling at the Indian Institute of Chemical Technology. He completed his postdoctoral research in the School of Pharmaceutical Sciences at the University of Southern California.
After many years in the lab, Raveendra joined GVK Biosciences in 2007, contributing to the development of GOSTAR®. At Excelra, he's committed to delivering top-quality, effectively structured content to support the next generation of drug discoveries.
Raveendra is also committed to helping improve educational outcomes for disadvantaged communities. He fundraises for a network of local schools and is a learning mentor for many of its students.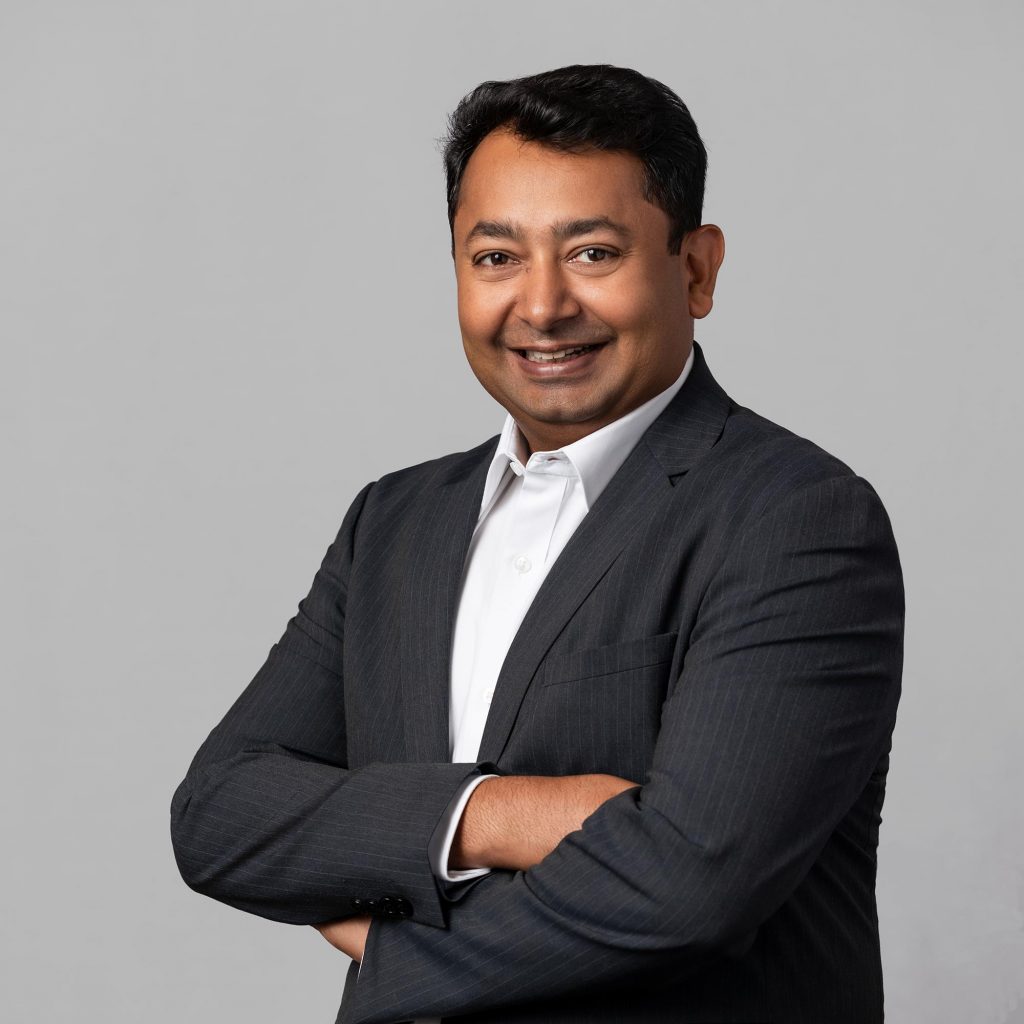 Mahendra brings a wealth of HR experience to Excelra, empowering and enabling the passion and expertise of our people.
After completing his master's degree in human resource management at the Symbiosis Institute of Business Management in Pune, Mahendra has enjoyed a rich and successful career in HR. He has over 20 years of experience in recruitment, talent management, compensation, and engagement.
For the last ten years, he's led global teams in diverse industries, including healthcare, IT, media, telecommunications, retail, and public utilities. Before joining Excelra, he worked with Max Healthcare, where he spearheaded the successful implementation of corporate-wide employee initiatives, and Napier Healthcare, where he led all human resource management, strategic human capital development, and employee communication programs.
Mahendra's a keen fisherman, and when he's not supporting the Excelra family, he enjoys spending time with his own family in Bhopal.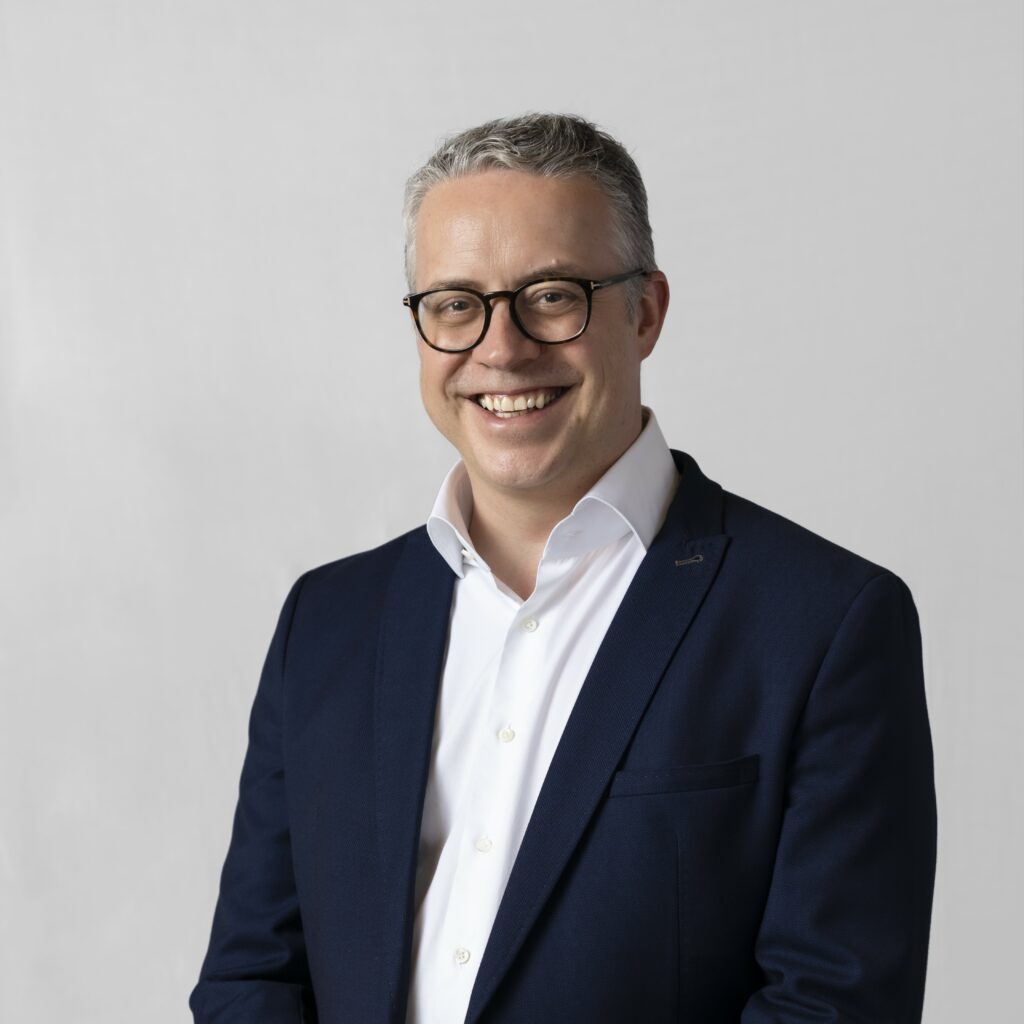 Jan Ghyssaert heads the bioinformatics operations and has more than 16 years of genomics industry experience resulting in successfully developing new markets and building the European champion team for life sciences at Thermo Fisher Scientific and operationally developing the Bioinformatics start-up BISC Global which is now acquired by Excelra in 2023.
"Bioinformatics and data science is a field that always sparked my fascination: from the first programming lessons through crystallography research followed by a genomics-infused decade at TFS and 4 years of bioinformatics at BISC Global, now Excelra, where fascination turned into living the adagio where data means more."
After finishing an executive MBA at a top European Business school, the opportunity to build a bioinformatics and data services company focusing on the life sciences market was offered by Maarten. Jan became a partner at BISC Global and in a joint effort, the company has evolved towards market excellence, thought leadership, and a customer-first approach. This vision is shared with Excelra's vision. At Excelra, Jan takes care of the operational spirit of the expanded Bioinformatics and Data Science business unit, with the goal of maximizing positive impact for our customers through a 'wow' experience from daily interactions and the hard deliverables by our experts. "It's fulfilling to lead the operations of the newly combined Bioinformatics Powerhouse which delivers value at scale, with flexibility, transparency, and on-time delivery."
Jan's view on Excelra is marked by the impression of a highly motivated talent pool reporting to an experienced leadership team which combined shows the potential to leverage bioinformatics at scale to become a premium service and platform provider to the life science market and allow Excelra to reach for global recognition and market leadership. Bioinformatics at scale is delivered by holding to Excelra's mission of providing effective and creative data analysis to simplify interpretation, data handling, and automation to support the acceleration of drug development efforts from our clients.
Gabriele Staples leads the post-merger integration team at Excelra to ensure that the integrated company's experts become a vital extension of the client's team, helping customers achieve their objectives. She works to ensure that the relationship between Excelra and its clients remains dynamic, collaborative, and successful with the combined forces of both entities.
Following her MBA in international finance from the University of Southern Maine, Gabi entered the life sciences industry, working in financial analysis and contract execution. At The Jackson Laboratory in Bar Harbor, Gabi's work brought her close to genetic scientists and biomedical research. She remained in the scientific industry while at Taconic Biosciences, a US-based leading provider of research models, and Geneious, a bioinformatics company based in New Zealand.
Having spent most of her career in the US, Gabi has returned to Germany, where she enjoys running and playing tennis. Alongside sports and gardening, she is also a great lover of literature.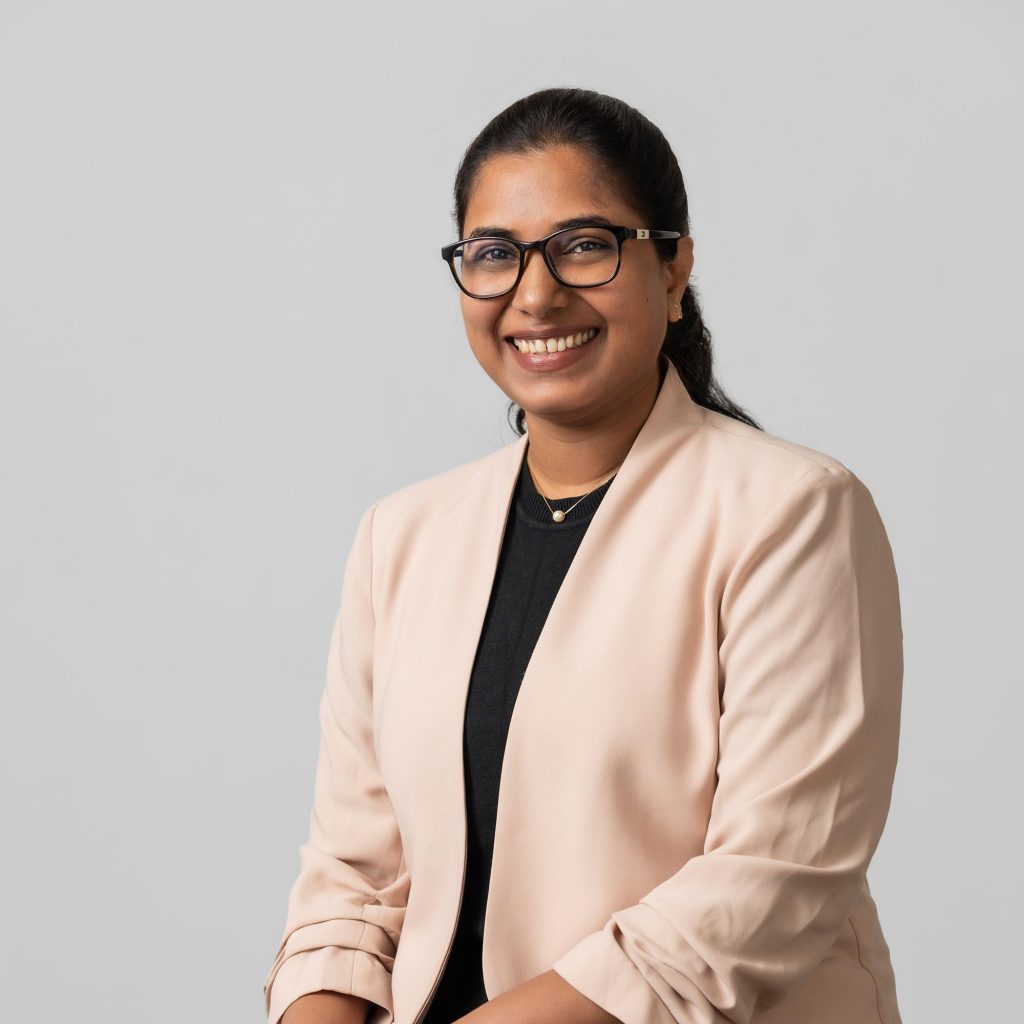 Sujatha brings over 17 years of experience to support Excelra Inc.'s people and partners. She is highly qualified, holding chartered accountant, company secretary, and cost and management accountant degrees. She also completed her postgraduate certificate in machine learning and big data analysis at the Indian Institute of Information Technology.
For companies including CMA CGM, Macmillan, IGATE, and Tech Mahindra, Sujatha has excelled in finance, business analytics, and technology roles. She has experience in acquisitions, corporate finance, corporate governance, CRM and ERP implementation, business analytics, and product and platform development.
Sujatha now applies her expertise at Excelra Inc. and Anlitiks, an Excelra company, leading our finance and technology. In her spare time, she likes to cook, read, and travel whenever possible.
Chandra joined Excelra in 2023 and applies his extensive financial and legal experience in support of our people and partners.
Chandra graduated from St. Xavier's College in Kolkata and has been a charted accountant since 2006. He has 17 years of experience across various roles covering business finance, FP&A, accounting and controllership, pricing and commercial structuring, auditing, and risk management.
Chandra has excelled in corporate finance and financial planning roles for companies including Infosys, CRISIL, Wipro, and GOAT Brand Labs. He has contributed to organizational budgeting, mergers and acquisitions, and operational excellence across the finance function. At Excelra, he provides the foundations for us to support our clients.
In his personal life, Chandra loves spending time with his wife Tanu and daughter Aarna at his home in Bangalore. He enjoys reading books, watching movies, traveling, and playing table tennis to relax.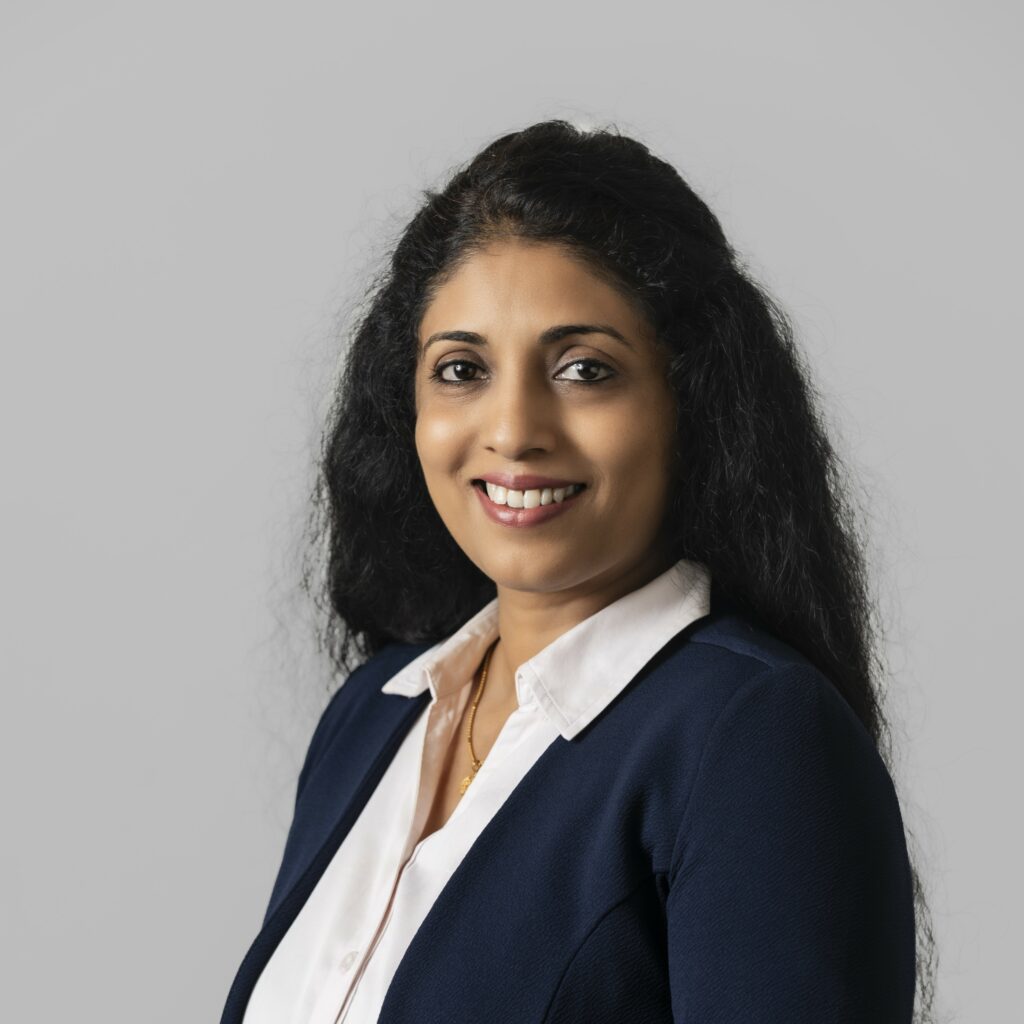 Bindu Ajithkumar is the Director of Marketing at Excelra and is based out of Bangalore, India. She leads the Marketing function to drive the company's growth into new segments. Bindu has a Ph.D. in Chemistry from Gifu University, Japan, and an Executive MBA from the Institute of Management Bangalore, India
She brings over 20 years of experience in the area of the Life Sciences industry. Before joining Excelra, Bindu was the Commercial Marketing Head for Chemistry, APAC at MERCK. She was Dy Gen Manager of Lab Operations at Sigma Aldrich prior to taking up the commercial marketing role. In her previous roles, she was successful in building a winning team and driving revenue-generating projects thus enabling the region to grow at a commendable pace consistently.
Bindu is passionate about innovation and sustainability.
In her leisure, Bindu spends time photography and making herbal potions. She enjoys traveling and seeing new places.