Pictures paint a thousand words
Data is the bridge from hypothesis to evidence. In its own way, data is beautiful. Our visualization services help you reveal insights that enable making development decisions quickly and confidently. We provide services for custom visualization as well as for complementing existing visualization platforms.
Get in touch
As technology in life sciences scales, so has the data. However, with this data deluge, comes complex challenges in maximizing the value of that data. We help translate complex, scientific information into concise, interactive visuals that enable access to accurate, complex information at a glance. This allows innovative drug development, safer medicines, and the discovery of new insights and targets that shift the industry status quo. It empowers scientists to be at the center of the data experience optimizing their cognitive ability in interpreting it.
However, the complexity & heterogeneity of data requires careful selection of the approach towards visualization and achieving your objectives.
We help you with:
Building custom visualization interfaces and dashboards
Intuitive and Operational Dashboard
Seamless Data Extraction and Integration
Direct Embedding to Web Applications
Implementing Data Visualization tools
Analytics Use-Cases Identification
Requirement and Gap Analysis
Extensive Visualization Derived through Data Sources
Optimizing existing dashboards
Pipeline & Data Model Optimization
Dashboard Performance Enhancement with Semantic Layers
Actionable Visuals with Performance Architecture
Our visualization experts work on platforms, tools, and libraries, in the scientific domain, such as:
R data visualization libraries (ggplot2, Lattice, and Plotly)
Python data visualization libraries (PANDAS, Vispy, Matplotlib, Seaborn, PyGal)
Dashboarding Software (PowerBI, Tableau, Spotfire, QlikView, R-Shiny) and more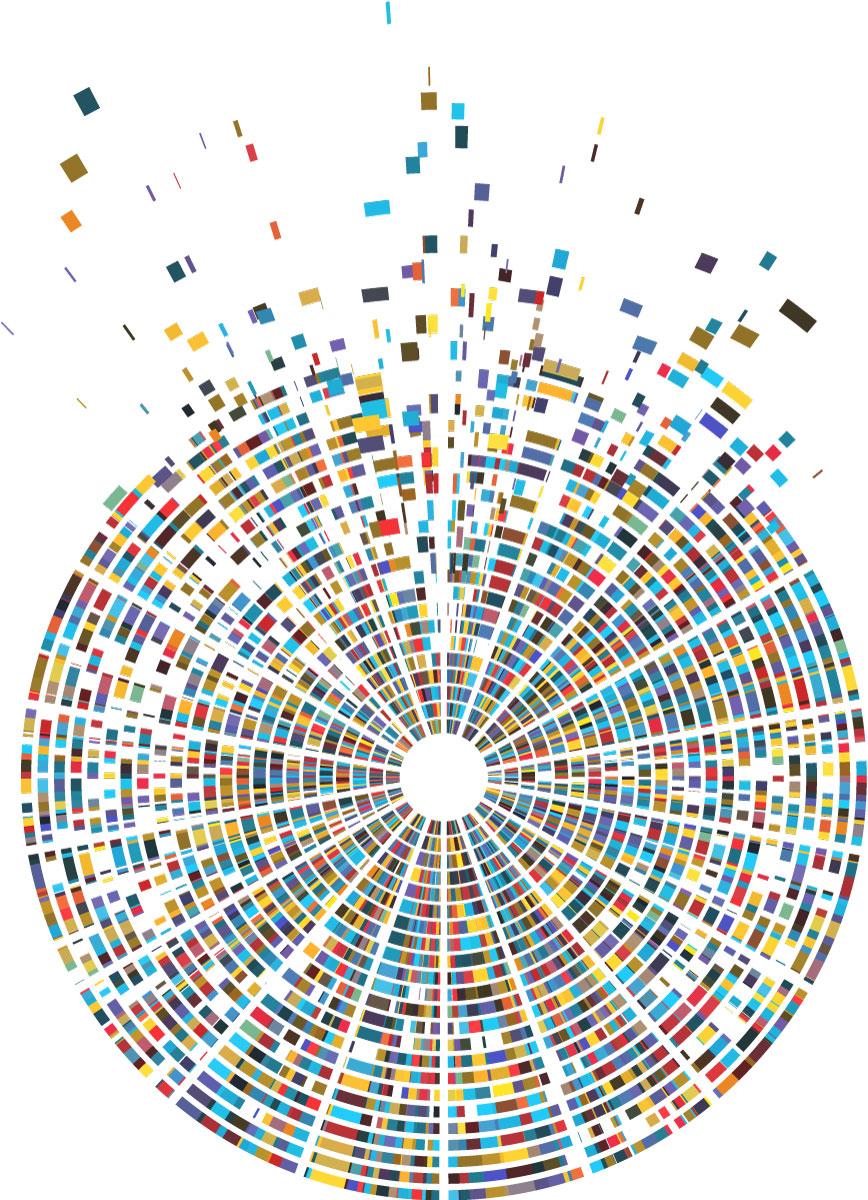 Genomic data analyses require integrated visualization of known genomic information and new experimental data. Our client had acquired access to a large cohort of GWAS data and needed it to be internalized and made available for their geneticists to benchmark their own studies. The need was then for us to develop an internal tool that allowed for the typical GWAS data analysis workflow (including Manhattan plots) and a multi-species genome browser to help annotate the data.
The architecture considered frontend tech i.e., AngularJS, D3, React JS coupled with HTML5 & CSS along with PostgreSQL, Azure, and Apache
The application built was optimized to cater to the typical challenges:
Increasing sample size and marker density in GWAS studies makes the associated computing expensive
Configuring the genome browser to a cloud architecture
The application was scalable for a 1000 users at a time, and we developed access management controls to tier functionality based on the user's role. This then allowed the geneticists to upload their GWAS data, analyze it, and annotate it based on public and licensed reference data sets at scale.
We work with your team to build outstanding interactive dashboards and intuitive visualizations. Our experts are the best in the business at enhancing your outputs to share with internal teams and external stakeholders.
Enthusiastic & Experienced
Our life scientists and data scientists have years of diverse academic and industrial expertise and experience. We understand the challenge of communicating your science and discoveries to the world. We overcome those challenges so you can represent your work with confidence and authority.
Latest visualization tech stack
Just like our collaborative interdisciplinary teams, we know that apps and platforms work best when they work together.
Ready to get more from data?
Tell us about your objectives. We'll help get you there.
"*" indicates required fields