Applications
Catalyzing Insights for Rapid Innovations
Our experts assist scientists with their unmet requirements for SAR (Structure-Activity Relationship) data extraction from journals, patents, and other data sources. By doing so, we ensure that the scientific community stays up to date with the latest research developments. Additionally, we provide valuable support to the Artificial Intelligence/Machine Learning and Data Science community by offering manually validated, high-quality customized datasets in the field of drug discovery.
Target SAR landscape
Delivering in-depth analysis of structure-activity relationship (SAR) data with structure-based design for drug target(s). This service is designed for pharmaceutical and biotechnology firms involved in drug discovery and development, as well as academic research institutes interested in learning more about the molecular interactions between drugs and their target proteins.
Comprehensive Data Mining
SAR content extraction
Data Standardization and Normalization
Markush files
Markush structures are a sort of chemical notation that represents a set of related compounds with the same core structure but different substituents or R-groups. This service is especially useful in the context of drug discovery, agrochemical research, and other fields where chemical structure analysis and chemical space exploration is critical.
Comprehensive Patent/Library
Analysis Markush creation
Enumeration and Testing
Virtual compound screening
Accelerate the drug discovery process by gaining early insights into newly synthesized compound druggability. Screening compounds against the Structure-Activity Relationship (SAR) database using the structural similarity of known active compounds predicts new compounds' potential capabilities. By rapidly identifying promising candidates, customers can make informed decisions, optimize lead compounds, and streamline their drug development pipeline.
Database search
Report generation
SAR Data for Agriculture
An offering that helps agrochemical scientists with the latest up-to-date research content of new patented chemical series.
Data mining
SAR content extraction
GOSTAR® is the only SAR database designed by medicinal chemists, for medicinal chemists. The harmonized data sets on GOSTAR® are curated to contain the data most relevant to pharmaceutical design and discovery. Thanks to our easy-to-use interface and next-generation features, you can find the compounds you need faster than ever. And you'll be confident about what you discover because GOSTAR® is the largest manually curated SAR database, and is subject to a three-tiered, QMS-ISO-certified quality control process.

In the world of biomarker curation, we excel at curating bespoke datasets with cheminformatics solutions that support the research efforts of life scientists across chemistry, biology, and clinical domains. Furthermore, we extend our proficiency to curating key opinion leader (KOL) data, thereby enhancing your strategic decision-making processes within the sphere of biomarker curation.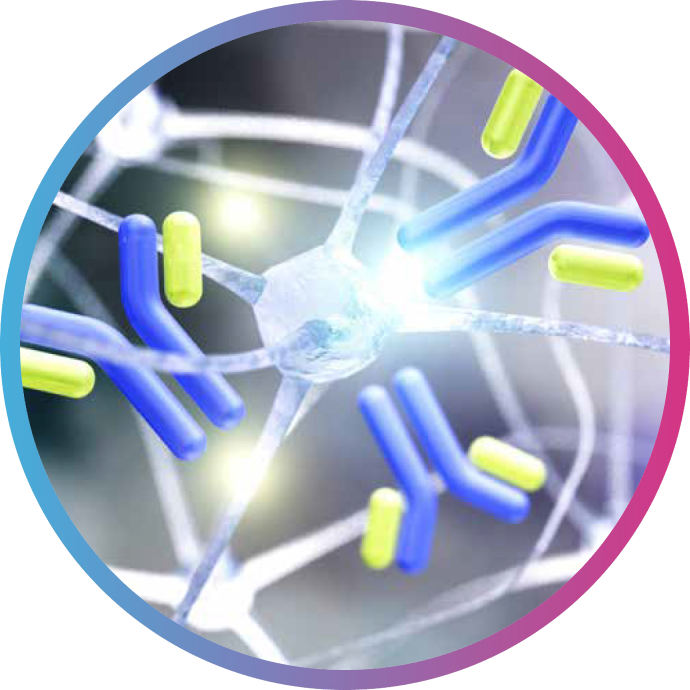 Case Study
Screening adverse events-related data
A European publishing house partnered with Excelra to update an adverse events database with recent, relevant, and reliable drug targets using Excelra's manual curation services. Also, to use the curated content to iteratively improve the sensitivity of the client's text-mining pipeline.
The client owns a proprietary tool for preclinical toxicity, clinical, and pharmacovigilance studies. It required the addition of accurate, up-to-date, and validated content on drugs and targets to its adverse events database. The update of the database needed to be facilitated by Excelra's data-mining, classification, and excerption services. The validated content would then be used to improve the client's text-mining pipeline.
Cutting-edge Tools and Expert Team
We offer state-of-the-art tools and software developed by an experienced team of medicinal chemists, data scientists, and software engineers. This expertise enables us to provide innovative solutions for biomarkers in drug discovery and development with complex chemical data analysis, modeling, and prediction.
Accurate Predictive Modeling and Results
Our cheminformatics drug discovery methods consistently deliver accurate predictive models, leading to tangible outcomes such as accelerated drug discovery and optimized chemical processes. Our track record of success showcases our ability to turn data into actionable insights.
Innovation and Collaborations
At the heart of our success is our commitment to collaboration. Our diverse team consists of computational biologists, geneticists, data scientists, and medical experts supporting mission-critical projects in drug design and development.
Ready to get more from data?
Tell us your objectives.
We will help you get there.
Elevate your research with cutting-edge cheminformatics solutions. Uncover hidden patterns, optimize processes, and make informed decisions that push boundaries. Connect with us to revolutionize your chemical insights and drive scientific excellence.
"*" indicates required fields