Excelra's Advantage
Excelra has a team of over 500 trained data curators, each a subject matter expert, which can expand your vision of the data landscape, providing chemical, biological, or medical data, and supporting you across the full drug discovery life cycle. Our curators scour the scientific landscape for structure-activity relationships, biomarkers, clinical trial outcomes, and more. With all curations being performed manually and subject to a three-tiered, QMS-ISO certified quality control process, you can have confidence in the data we curate.
Turn Information into Insights
Data itself is not the goal. To facilitate your understanding of data gathered from a wide array of disparate sources, our experts structure and normalize the data using standard ontologies with a degree of consistency and accuracy that automated data harvesting methods have not yet proven capable of. We can create data sets designed for harmonization with your in-house data and compatibility with your systems, delivering data in a wide and customizable range of readily usable structures and convenient formats.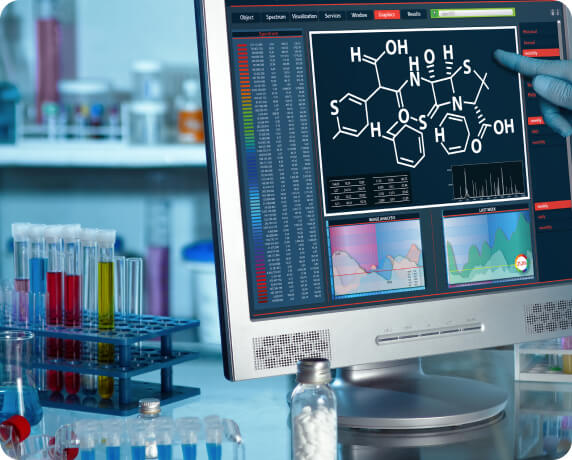 Learn more about how Excelra's custom chemistry annotations can empower your drug design and discovery.
Here you go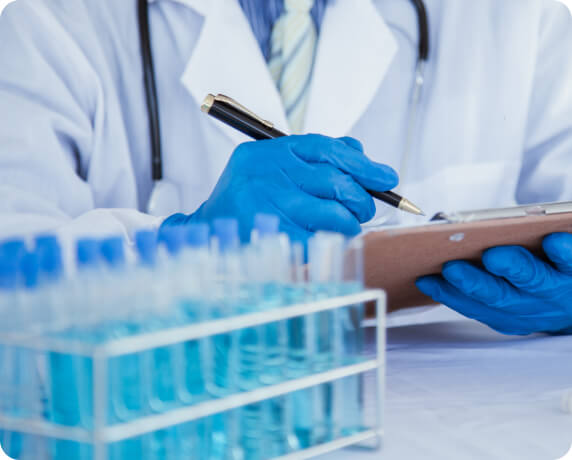 See how Excelra's clinical trial outcomes data curation unlock insights from clinical trial literature to power data driven insights
Read more
Realize Your Eureka Moment
You have questions, and you want answers that are clear and understandable. That is why Excelra does not stop at simply compiling data. We provide clear visualizations and meaningful analyses to empower your scientific judgment. When you want more interactivity with your data sets, we build dynamic dashboards to allow you to dive into your data sets to mine additional insights.
Turn Answers into Action
What we ultimately aim to provide you with is the realization of what needs to be done to drive your drug development program forward. Taking that action, however, is something you need to do yourself.
Start with one step towards empowering yourself with richer information, clearer understanding, and more accurate answers. Contact Excelra today.
Our Customized Solutions Include
Chemistry
Concept annotation and indexing
Compound-target-indication profiling
SAR & reaction data curation
Drug label, safety, and toxicity data excerption
Custom report generation for targets & indications
Biology
Actionable mutations for targeted therapy
Clinical genome variant interpretation & reporting
Gene set enrichment analysis & pathway analysis
Gene & Biological process annotation-ontology mapping
Phenotype reporting-outcome mapping
Multi-omics data integration & analysis
Clinical
Text mining & analysis of clinical trial data
Off-label use of approved drugs
Indication-specific and/or drug-specific summary level databases
Model-Based Meta-Analysis (MBMA)
Mining and harmonizing heterogeneous real-world datasets
Autoimmune
Inflammatory Bowel Disease (IBD)
Rheumatoid Arthritis (RA)
Systemic Lupus Erythematosus (SLE)
Psoriasis + psoriatic arthritis (PsO/PsA)
Cardiovascular
Acute Coronary Syndrome (ACS)
Pulmonary arterial hypertension (PAH)
Sickle cell disease (SCD)
Venous Thromboembolism (VTE)
Genitourinary
Benign prostatic hyperplasia (BPH)
Kidney transplant rejection
Infections
Antibacterial gram negative infection
Metabolic
Oncology
Metastatic nasopharyngeal carcinoma
Antibody drug conjugate safety (ADCS)
Cancer PK parameters-Carboplatin
Cancer PK parameters-Paclitaxel
Head & Neck squamous cell carcinoma
Ophthalmology
Age related macular degeneration
Pain and Inflammation
Respiratory
Others
Bone disorder: Osteoporosis
Dermatology: Acne vulgaris
Crohn's – Fistulizing Disease
Ready for the Next Step?
Learn more about what harmonized and actionable biomedical data can do for your drug discovery initiatives.
Talk to Us