When marketing medical devices, key opinion leaders (KOLs) and thought leaders play an important role in building patients' trust. Medical devices significantly impact patient outcomes, but before they reach patients, companies must communicate their benefits with effective marketing strategies. Thought leaders and key opinion leaders (KOLs) can communicate a device's value to patients and healthcare professionals, so selecting the most relevant KOLs for your market is vital. In this blog post, we'll discuss the importance of KOLs and thought leaders in marketing medical devices, outline the channels through which they can reach your target audience, and help you identify the best KOLs to support your marketing strategy.
What are medical devices and how do they improve patient outcomes?
A medical device is any instrument, apparatus, implement, machine, appliance, implant, or software designed to be used, alone or in combination, for a medical purpose. Alongside pharmaceuticals (medicines), medical devices are fundamental tools in the diagnosis, treatment, and curing of disease.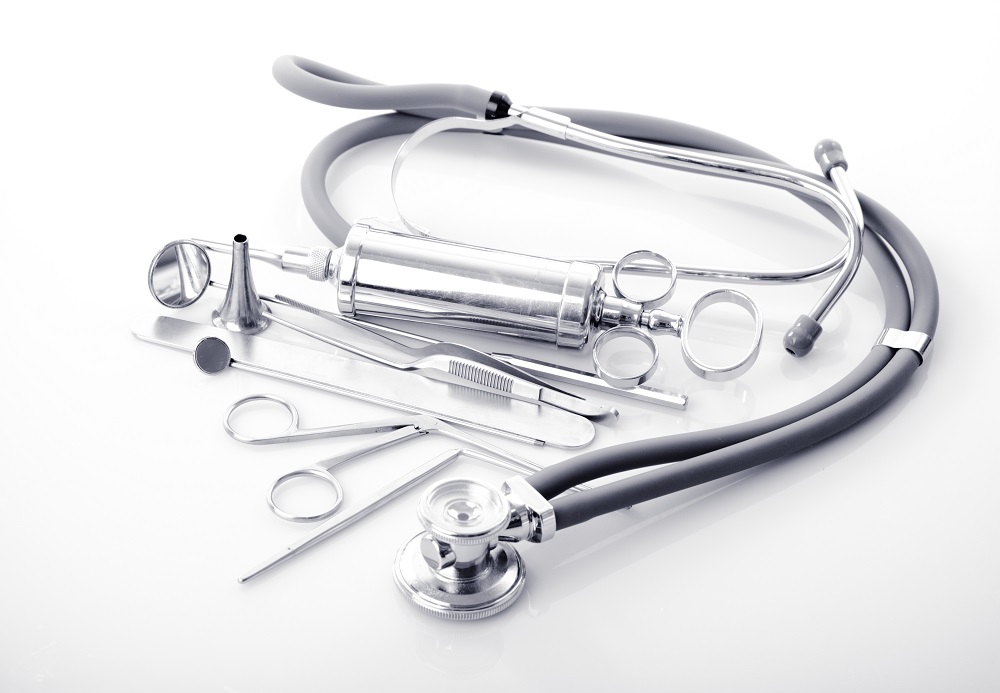 We can trace the use of medical devices back to the dawn of human history, with the discovery of primitive flint and jade surgical knives dating back as far as 10,000 BC.[i] From handcrafted tools to modern precision engineering, medical devices now range from simple scalpels and syringes to complex pacemakers and wearable infusion pumps. In total, there are an estimated 2 million types of medical devices in today's world healthcare market, categorized into more than 7,000 generic device groups.[ii]
Whether facilitating the administration of drugs through a syringe, diagnosing disease with genetic mutation testing devices, or ensuring blood oxygen levels with cerebral dilation devices and coronary stents, medical devices reduce pain, improve lifestyles, and save lives.
Medical device manufacturers are constantly designing and developing new devices to improve patient outcomes. But before they reach the market, they require approval from state regulatory authorities like the United States Food and Drug Administration (FDA),[iii] the UK Medicines and Healthcare products Regulatory Agency (MHRA),[iv] and the European Commission for Medical Device Regulation (EU MDR).[v]
With so much at stake, standards for regulatory approval are set extremely high. Nevertheless, 40 devices were approved by the FDA in 2020,[vi] 32 in 2021,[vii] and 37 in 2022.[viii] Two notable recently approved devices are the BioFreedom Drug-Coated Coronary Stent System (DCS) and the Vasalio NeVa VS. Alongside surgical robots like Intuitive's Da Vinci Xi, these devices are good examples of tools that have achieved regulatory approval and are now at a stage where their manufacturers can effectively communicate their benefits to the market.
BioFreedom Drug Coated Coronary Stent (DCS)
To treat heart disease without operation, surgeons can implant patients with a prosthetic device called a stent. Stents help keep arteries open and improve the heart's blood and oxygen supply. Stenting (the implantation of stents) has become an internationally accepted interventional procedure for cardiac cases and requires many medical devices to be performed successfully.
In 2022, Biosensors International USA, Inc. submitted a modified stent product for FDA approval. The BioFreedom Drug Coated Coronary Stent (DCS) System consists of a catheter delivery system and a stainless steel stent coated with the drug Biolimus A9.[ix] Following implant, the drug is released over time from the stent surface into the coronary artery wall to prevent re-narrowing. This additional feature effectively reduces the risk of death or heart attack in patients who stop taking antiplatelet medicines after the implant. The FDA approved the BioFreedom DCS System in April 2022, and Biosensors International is now able to proceed to market the device to patients and healthcare professionals in the United States.
NeVa VS
The NeVa VS is a self-expanding mesh stent made from nickel-titanium alloy (nitinol).[x] Vasalio designed the stent specifically to treat cerebral vasospasm after aneurysmal rupture. The NeVa VS is inserted in an artery and threaded through the blood vessels until it reaches the narrowed arteries in the brain. Once it has arrived, the stent is expanded against the vessel to dilate it and then removed. A single-arm prospective multicenter trial conducted on thirty patients revealed that the diameter of some brain arteries increased by more than 50% after the treatment.[xi] Approved by the FDA in September 2022, the NeVa VS became the first intracranial technology available for this indication in the USA.
Da Vinci Xi
In 2000, Intuitive's first da Vinci Surgical System was approved by the FDA. Now in its fourth generation, the Xi model is one of the most advanced robotic surgical systems on the market. Like other robotic systems, the da Vinci Xi consists of mechanical arms controlled by a surgeon at a console. The master-slave system evolved from the telepresence machines developed for NASA and the United States Armed Forces.
In 2020, a surgeon in the USA used the da Vinci Xi to perform surgery on a patient in the UK.[xii] Jim Porter, the medical director for robotic surgery at the Swedish Medical Centre in Seattle, performed the surgery on Mo Tajer, a patient at Guy's Hospital in London. Mr. Porter conducted the operation using an augmented reality platform specifically designed to assist with remotely connected surgery. Hundreds of new technologies like augmented reality and robotic surgical systems are submitted for regulatory approval every year, demonstrating the wide variety and complexity of medical devices appearing on the market.
What happens after the development of a medical device?
Medical device development requires close collaboration between researchers, designers, and engineers. Researchers and market analysts identify an unmet patient need, and designers and engineers produce proofs-of-concept (POCs) and prototypes for further simulation and testing. If test results are positive, and the manufacturer is confident of the product's commercial viability, they submit the device for regulatory approval.
The medical device industry has seen rapid growth in recent years, but relative to the overall number of concepts brought forward by designers, very few make it all the way through to the end user. Those that do face a fiercely competitive marketplace and have no guarantee of commercial success. Increasingly, medical device manufacturers realize that a device's efficacy and value are not the only determinants of its performance in the market. A comprehensive, well-targeted marketing strategy is also required to ensure consumers fully understand and trust the device's benefits and advantages over an alternative option.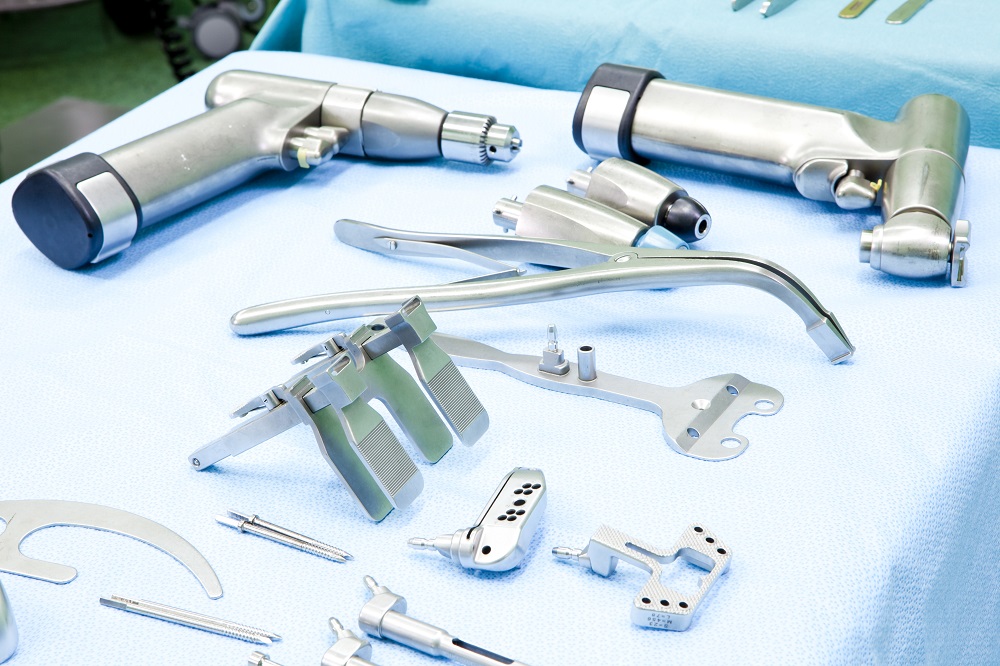 Who are key opinion leaders (KOLs) and why are they important in medical device marketing?
One of the most critical components of an effective medical device marketing strategy is the use of key opinion leaders (KOLs). KOLs can be academics, scientists, business administrators, or healthcare professionals such as doctors, nurses, surgeons, clinicians, and physicians. Within these groups are notable individuals with substantial public profiles who can inform patients, healthcare providers, research establishments, and industry media about the features and benefits of newly available medical devices.
KOLs are often exposed to new devices when participating in a clinical trial, product development, or design consultation. As practicing healthcare professionals, they can provide manufacturers with insights and advice regarding the most effective treatments and support programs for patients with the targeted disease or infliction. Their input is invaluable during the device's design stage, and with hands-on experience and a close understanding of the device's applications and advantages, they can demonstrate and communicate these to their peers and patients once the device has been developed. A KOL's inputs and outputs can have a dramatic impact on the market adoption of a new device and provide a significant competitive advantage over other similar products.
Many KOLs have built up a position of trust and authority in their respective fields, and study, introduce, and advocate for new devices in the market. Among them is Dr. Ramon E. Yera, an obstetrician-gynecologist based in Bell Canyon, California.[xiii] Dr. Yera is a pioneer in laparoscopic hysterectomies and has established himself as a thought leader in his field. He regularly presents on the application of new medical devices and technological innovations and has contributed to the development of many products, including Tyco Healthcare's V-Loc Wound Closure Device[xiv] and LivsMed's Artisental Bipolar Precise Dissector.[xv]
Another notable key opinion leader is Dr. Jagdish Chaturvedi.[xvi] Dr. Chaturvedi is a biodesigner and innovator who has developed more than 20 medical devices, including incubators, portable neonatal CPAP systems,[xvii] and hand-held digital camera devices. Duncan Stevens is one more healthcare influencer who regularly presents at conferences in partnership with some of the world's top medical device manufacturers and suppliers.[xviii] For over ten years, Mr. Stevens has demonstrated the value of KOL advocacy in marketing important medical devices and innovations.
Dr. Yera, Dr. Chaturvedi, and Mr. Stevens are three among hundreds of KOLs whose voices can make a significant impact in bringing new medical devices to the attention of patients and healthcare professionals. Their input in developing devices and ability to communicate application benefits have played an essential role in the successful commercial adoption and user understanding of many medical devices with applications in their areas of expertise. Matching device manufacturers with high-quality, relevant KOLs in their field of interest is an essential component in the go-to-market strategy for new devices, and Dr. Yera, Dr. Chaturvedi, and Mr. Stevens demonstrate the impact of KOL marketing in successful product launches.
Where can KOLs support the marketing of medical devices?
Conference and podium presentations – Many KOLs participate in conferences and deliver talks about medical devices to communicate their benefits to the audience. Presenting lectures to healthcare audiences, KOLs have the authority to disseminate reliable information about new devices, supported by live demonstrations, animations, and observational data.
Publications – With articles in peer-reviewed publications, KOLs provide clinical data and evidence documenting the positive impact of new medical devices within patient communities.
Advisory groups – KOLs who are members of advisory groups are in a fantastic position to discuss new devices with their peers and explain a device's benefits directly to valuable potential user groups in their niche area of expertise.
White papers – Many KOLs author and publish white papers, establishing their authority within the field and effectively communicating the positive impact a medical device can have on patient outcomes.
Clinical trial participation – KOLs regularly participate in clinical trials during the development of medicinal devices and publish their experience and results in academic and industry journals.
Social media – Increasingly, KOLs are using social media platforms and other digital channels to discuss medical device developments and share their thoughts on new products and applications with their followers.
How Excelra helps identify high-quality, domain-relevant KOLs for your medical device marketing strategy
At Excelra, we identify and connect you to the most eminent KOLs in the appropriate geography or domain to support your go-to-market activities. The KOLs we provide are outstanding authorities in their therapeutic field and can access and communicate to the patient and healthcare audiences you're targeting. They build awareness of your product, share application opportunities, and contribute to an increased understanding of your device's benefits to professionals and end users.
We use advanced techno-human curation processes that effectively screen literature, websites, public sources, and conference records to create accurate KOL profiles that meet your specific requirements. With eminent, respected, authoritative KOLs, you can quickly build trust in your medical devices with your potential customers and beneficiaries.
Successful medical device companies don't take the marketing stage of a product launch for granted. They use key opinion leaders in their marketing strategy to ensure they meet commercial objectives and achieve the ultimate goal of improving patient outcomes. They know that effective mapping of relevant KOL profiles requires a partner that understands the domain and the industry, and is experienced in curating, structuring, and analyzing data. That's why they choose Excelra to support their medical device marketing activities with high-quality, up-to-date, eminent KOL data.
If you're ready to take your medical device marketing to the next level with KOL marketing campaigns, we're ready to get you there.  Get in touch
References
---
[i] Brill, J. B., MD. (2018, January 31). The history of the scalpel: From flint to zirconium-coated steel. The Bulletin. https://bulletin.facs.org/2018/02/the-history-of-the-scalpel-from-flint-to-zirconium-coated-steel/
[ii] Medical devices. (2020, July 2). https://www.who.int/health-topics/medical-devices
[iii] United States Food and Drug Administration. (2022). United States Food and Drug Administration. Retrieved December 16, 2022, from https://www.fda.gov/
[iv] Medicines and Healthcare products Regulatory Agency. (2022, December 12). GOV.UK. https://www.gov.uk/government/organisations/medicines-and-healthcare-products-regulatory-agency
[v] The European Union Medical Device Regulation – Regulation (EU) 2017/745 (EU MDR). (n.d.). https://eumdr.com/
[vi] Center for Devices and Radiological Health. (2022a, January 14). 2020 Device Approvals. U.S. Food And Drug Administration.
[vii] Center for Devices and Radiological Health. (2022b, August 1). 2021 Device Approvals. U.S. Food And Drug Administration. https://www.fda.gov/medical-devices/recently-approved-devices/2021-device-approvals
[viii] Center for Devices and Radiological Health. (2022e, December 8). 2022 Device Approvals. U.S. Food And Drug Administration. https://www.fda.gov/medical-devices/recently-approved-devices/2022-device-approvals
[ix] Center for Devices and Radiological Health. (2022c, August 23). BioFreedom Drug Coated Coronary Stent (DCS) System – P190020. U.S. Food and Drug Administration. https://www.fda.gov/medical-devices/recently-approved-devices/biofreedom-drug-coated-coronary-stent-dcs-system-p190020
[x] Center for Devices and Radiological Health. (2022d, September 29). NeVa VS – H210004. U.S. Food And Drug Administration. https://www.fda.gov/medical-devices/recently-approved-devices/neva-vs-h210004
[xi] Barnes, O. (2022, January 31). Robots give surgeons a helping hand. Financial Times. https://www.ft.com/content/2c47aaba-29e3-4f6a-b1ef-6037fa68513d
[xii] Gregory, A. (2020, June 7). Surgeon saves life with help of virtual hand half a world away. News | the Sunday Times. https://www.thetimes.co.uk/article/surgeon-saves-life-with-help-of-virtual-hand-half-a-world-away-265w0bwq7
[xiii] KOL. (n.d.). TheYeraGroup. https://www.theyeragroup.com/blank-3
[xiv] V-LocTM Wound Closure Device – Barbed Sutures | Medtronic (UK). (n.d.). https://www.medtronic.com/covidien/en-gb/products/wound-closure/barbed-sutures.html
[xv] Inc, L. (n.d.). LIVSMED Inc. https://livsmed.com/eng/sub01/menu_02_view.html?pd_idx=43
[xvi] Pilla, V. (2016, September 20). Jagdish Chaturvedi, the doctor behind portable ENT endoscope Entraview | Mint. Mint. https://www.livemint.com/Science/pPAHMWoZHps3lmfIwlh2EN/Jagdish-Chaturvedi-the-doctor-behind-portable-ENT-endoscope.html
[xvii] ., J., Singh, M., M. S., B., ., K., & Chander, R. (2021). Comparison of Saans neonatal continuous positive airway pressure against standard of care for intra-hospital transport of neonates with respiratory distress syndrome. International Journal Of Community Medicine And Public Health, 9(1), 220-225. doi:http://dx.doi.org/10.18203/2394-6040.ijcmph20215000
[xviii] Stevens, D. (2022, July 8). Medical Devices Keynote Speaker | Duncan Stevens. Keynote Speaker Duncan Stevens. https://duncanstevens.com/medical-devices-keynote-speaker