January 31, 2023: BISC Global, a leading Bioinformatics, Biostatistics, and AI/ML consulting company with six offices in Europe and US, received €0.5 million funding from Flanders Innovation & Entrepreneurship (VLAIO) for the project "AbSuite– Machine learning-based methods for antibody discovery and design". The goal of this project is to develop a comprehensive software suite that will accelerate the bench-to-beside process for therapeutic monoclonal antibodies (mAbs).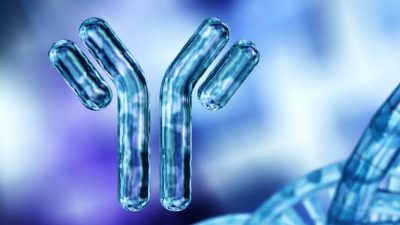 Antibody-based therapeutics can be used to treat many diseases, such as cancer and immune diseases, with precision and efficiency surpassing traditional treatments. As a result, therapeutic antibodies are the fastest-growing class of drugs on the market. Yet, the discovery and design of new antibody drug candidates are time-consuming, inefficient, and cost-intensive. To change that, BISC Global will build AbSuite, a suite of machine learning applications that will accelerate the antibody discovery and development process, for example, by guaranteeing a lower failure rate in the development phase.
Antibody discovery companies will be able to use the AbSuite discovery model to obtain novel leads. The phage library design algorithm in AbSuite will moreover allow them to improve the efficiency of their in vitro discovery efforts.
Pharmaceutical companies will benefit from AbSuite's humanization and developability models to optimize promising antibody leads.
To create AbSuite, BISC Global will use its extensive in-house expertise in domains spanning bioinformatics, AI, and immunology with its established network of experts in the field, both in the industry as well as in academia. Following the successful development of AbSuite, BISC Global aspires to make this ML-based suite part of the standard preclinical procedure for discovering and developing monoclonal antibodies.
About BISC Global
Founded in 2017, BISC Global has grown to be a Top 10 Bioinformatics Consulting and Services Firm supporting the world's leading pharmaceutical and biotech companies. Through our offices in Belgium, Switzerland, The Netherlands, Germany, and the US (Boston, MA; and San Francisco, CA); BISC Global provides data analytics, custom tool/pipeline development, and cloud solutions delivered on-site or remotely. By leveraging our global workforce of expert consultants, we support analysis across multiple domains, including machine learning (data mining, pattern recognition, image analysis, (un)supervised learning, neural networks, deep learning, etc.), bioinformatics (single-cell transcriptomics, metabolomics, metagenomics, epigenomics, etc.), and statistics (experimental design, mathematic modeling, signal-to-noise enhancement, and independent data cross-validation).