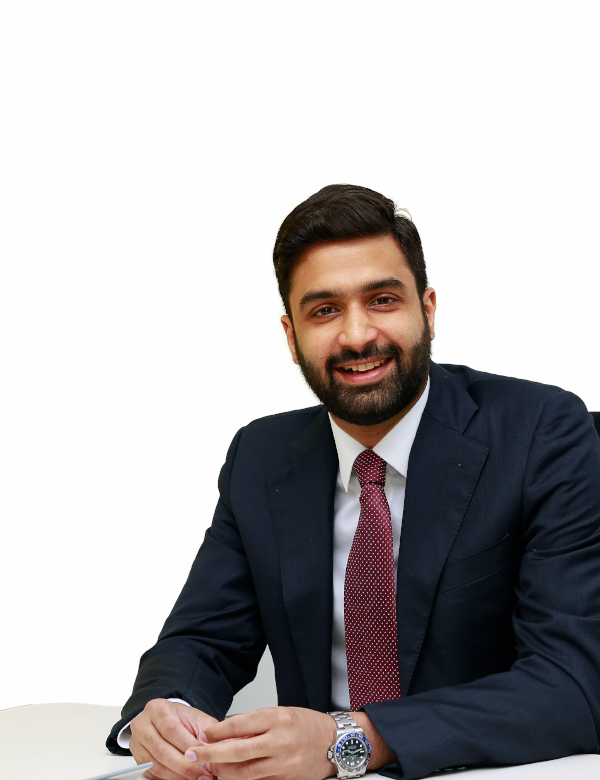 Anandbir Singh Brar
Chief Executive Officer
Anandbir is the Chief Executive Officer at Excelra. Having joined as Director for New Business Development and Initiatives in 2014, Anandbir has spearheaded the service line strategy, incubation, expansion and innovation of the portfolio at Excelra. As a leader in strategic direction and service excellence aimed at driving digital transformation of the Life Sciences industry, Anandbir has played an instrumental role in positioning Excelra as the preferred data and analytics partner to over 90 global Biotech and Pharma R&D organizations, including the top 15 pharmaceutical companies in the world.
Prior to joining Excelra, Anandbir held senior positions at Bharat Light and Power as Associate Vice President in Start-up Business Development, Capitalization, Growth & Scaling; and at GE Capital in the Energy Financial Services sector.
Anandbir holds an MBA from INSEAD and BA in Economics and International Relations from Tufts University.
Follow me on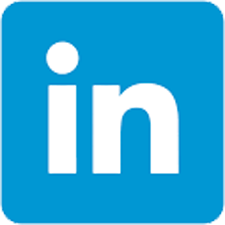 Haranath Gnana
Chief Solutions Officer
Haranath Gnana has over 20 years of experience in driving Information Systems, Big Data and Data Science. His expertise includes designing solutions based on data & analytics to complex business problems, as well as enabling enterprises to become data-driven organizations. He has strong expertise in predictive, prescriptive analytics and building platforms/products for data driven enterprises.
Prior to joining Excelra, Haranath co-founded two start-ups in the Bay Area focused on analytics and strategy consulting in the Life Sciences and Healthcare domain. He was instrumental in creating the thriving Life Sciences and Healthcare practice at Saama Technologies, where he grew the Life Sciences practice from under $2M to over $20M in 8 years. Haranath has also worked for leading companies such as Kaiser, Genentech, Franklin Templeton, Cisco and TiVo.
Haranath is an MBA from San Jose State University and has a Business Administration and Management degree from University of California, Berkeley Haas. 
For his leisure, Haranath loves spending time with his family, enjoys volunteering at their local community centre and is also an avid hiker.
Follow me on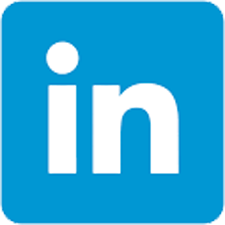 Dr. Nandu Gattu
Senior Vice President
Pharma Analytics
Dr. Nandu Gattu received his Ph.D. in Neuropharmacology from Medical College of Georgia, USA, Medical Degree in Ayurvedic Medicine from Osmania University, India and, an MS in Cardiovascular Pharmacology from the University of Montana. He has several scientific publications and 50+ patents to his credit. Over time, he has mentored over 20 doctoral and postdoctoral fellows during his tenure as an Adjunct Professor at Daikin University, Australia.
With close to three decades in the pharma industry, Dr. Gattu specializes in harnessing in-silico technologies to aid drug discovery and development. Prior to Excelra, he has a rich experience working with the likes of GSK and Vimta labs in Hyderabad. He has initiated and championed multiple innovative programs at Excelra including Computational Biology and Drug Repurposing Platform. Apart from his professional life, Dr.Gattu is a humanitarian at his core and has gone on to found and successfully runs Abhilasha, a school for children with special needs.
Follow me on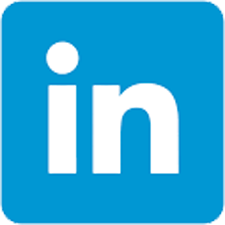 Nicholas Lazarou
Vice President
Value Evidence (HEOR)
Nicholas Lazarou is the Vice President – Value Evidence (HEOR) at Excelra.  In his role, he leads the Value Evidence service vertical globally, driving strategy and growth.
Nicholas is a hardcore Life Science professional with 20+ years of experience, including 10+ years in innovation and delivery of cloud-based informatics, leveraging subject matter expertise in epidemiology, biostatistics, health economics study design and commercialization.  He served as the Vice President, Applied Data Strategies at Optum Life Sciences for 7 years, where he led the strategy and product management team in strategic cloud based product development and deployment.  He was instrumental in developing and managing the strategic and content roadmap for syndicated applications leveraging a deep understanding of overall Value Evidence (VE) services grounded in a holistic understanding of the clinical care continuum (patient-payer-provider).
Over his career, Nicholas has held senior positions at diverse organizations like XO Baking, Verispan, and Synergy Health Care where he has demonstrated a strong entrepreneurial streak, solution-driven mindset and ability to own and drive significant revenue growth while managing cost efficiencies.
Nick holds a Masters in Business Administration with a specialization in Health Care Management and Masters in Public health, Epidemiology and Biostatistics Concentration from Boston University.
Nick enjoys traveling, hiking, yoga, strength training, and is a competitive ice hockey player.
DOROTHY PAUL
Director
Marketing
Dorothy Paul is the global director for marketing and communications at Excelra. She comes with over two decades of experience in marketing, brand and corporate communications.
At Excelra she is responsible for planning, executing and evaluating global marketing strategies across geographies and business verticals, including brand and reputation management, corporate communications, media relations and product communications.
Prior to joining Excelra, Dorothy was an independent marketing and branding consultant. She spent a decade in the healthcare industry and has a deep understanding of the healthcare space having held marketing leadership roles at Apollo group of clinics, 108 Emergency Management Institute and GVK BIO. Her marketing and branding expertise spans across reputed brands in the healthcare, information technology, consumer durables, logistics and the advertising industry.
Dorothy holds a bachelor's degree in Commerce, and an MBA in Marketing from Walchand Institute of Technology and Management.
Dorothy is very passionate about branding and strongly believes that a 'Brand' lays the foundation of an organisation, it defines the personality, evolves and matures over time bringing in credibility and reputation.
Follow me on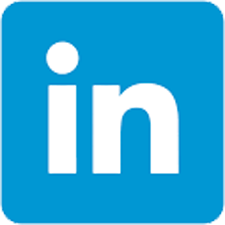 GABRIELE STAPLES
Director
Global Business Development
Gabriele (known as Gabi to everyone) is a results-driven executive with more than 20 years of experience in the Life Science industry and in-depth knowledge of the pharmaceutical and biotechnology sector. She is a proven leader in building and leading high-performance global teams while drawing on her skills in strategy development & execution, operations management, cost control, and sales & marketing operations.
Gabriele holds an MBA in Business with concentrations in international business and finance from the University of Southern Maine. She has always felt comfortable working in an international arena and is passionate about working for science companies with a goal of improving human life. During her career she has been fortunate to form personal relationships in more than 30 of the top pharmaceutical companies.
Prior to joining Excelra in mid-2019, she worked for Geneious, a New Zealand-based bioinformatics company and for Taconic Biosciences a US-based leading provider of research models.
Gabriele lives in Southern Germany and enjoys the outdoors. Her hobbies include running, tennis, gardening, reading and taking her dog for long walks.
Follow me on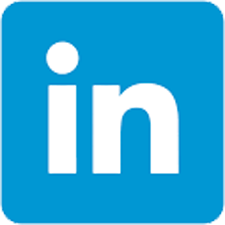 NARASIMHAIAH NARAHARI
Director
Engineering
Mr. Narasimhaiah Narahari holds MS, MCA, MBA degrees and is currently pursuing a Ph.D. He carries over twenty plus years of work experience in the field of Information Technology.
He was responsible for managing multi-disciplinary engineering teams and their successful delivery with innovation. His expertise includes successful implementation of layered, event-driven, reactive, resilient, responsive, real-time, cognitive, robotic, cloud-native or cloud-agnostic, containerized, microservices, AI-ML-DL, and quantum-based web, mobile & data applications.
Prior to joining Excelra, he worked at Cognizant and Virtusa where he was heading the technology and architecture office for Healthcare, Lifesciences, Insurance, and Financial BUs.
Narahari is passionate about exploring and adapting to new technology trends.
Norman Azoulay
Director
Scientific Products
Norman has over 10 years of experience working on Information and Human Capital Management Systems. Before joining Excelra, he spent three years at ADP where he developed and executed the vision for their NextGen Service platform by streamlining the migration and onboarding process of new ADP clients. He also created a new HR paradigm on "Teams" (representing non-reporting lines in an HR system) and launched multiple new products on its low-code platform. Prior to that, he worked at Elsevier where he managed the product life cycle development of Scopus and oversaw various new product line launches.
Norman comes with a rich product management background that includes experience in developing and launching enterprise solutions. He brings a user centric and analytically driven approach; the ability to identify areas of growth and opportunity; and experience in setting strategic goals that align with the business objectives of the organization.
Norman will lead Excelra's rapid foray into technology solutions to accelerate innovation in drug development.
Norman holds a Master of Liberal Arts, Extension Studies with a focus in Biology, from Harvard University.
In his leisure, Norman loves spending time with his family and working on his photography skills.