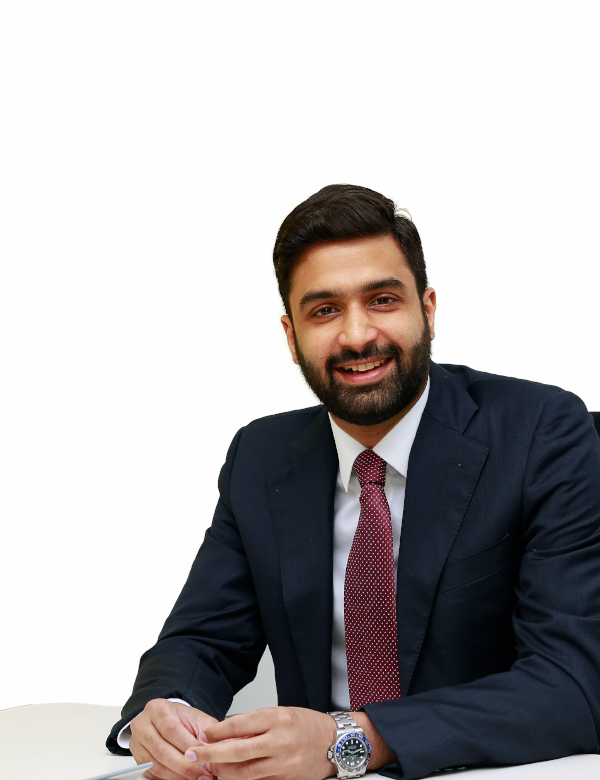 Anandbir Singh Brar
Chief Executive Officer
Our CEO, Mr. Anandbir Singh Brar (or 'ASB' as we call him), is a sports enthusiast, a passionate wildlife photographer, and a young business leader.
With an MBA from INSEAD, France, and a degree in Economics and International Relations from Tufts University, USA, ASB's excellent business acumen has been honed over a decade of experience working in the industry. His expertise includes organizational design, business development, corporate finance, and investment strategy.
A visionary and thought leader, ASB was one of the founding members of a renewable energy start-up "Bharat Light & Power" (BLP), before taking over the role as CEO of Excelra. At BLP, he specialized in transaction structuring, deal execution and diligence with a focus on Mergers and Acquisitions.  At Excelra, ASB envisions creating an innovative and progressive culture that is reimagining how the life science community can leverage data – in all ways possible!!
Follow us :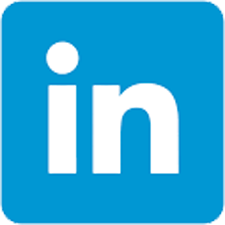 Dr. Nandu Gattu
Senior Vice President
Pharma Analytics
Dr. Nandu Gattu received his Ph.D. in Neuropharmacology from Medical College of Georgia, USA, Medical Degree in Ayurvedic Medicine from Osmania University, India and, an MS in Cardiovascular Pharmacology from the University of Montana. He has several scientific publications and 50+ patents to his credit. Over time, he has mentored over 20 doctoral and postdoctoral fellows during his tenure as an Adjunct Professor at Daikin University, Australia.
With close to three decades in the pharma industry, Dr. Gattu specializes in harnessing in-silico technologies to aid drug discovery and development. Prior to Excelra, he has a rich experience working with the likes of GSK and Vimta labs in Hyderabad. He has initiated and championed multiple innovative programs at Excelra including Computational Biology and Drug Repurposing Platform. Apart from his professional life, Dr.Gattu is a humanitarian at his core and has gone on to found and successfully runs Abhilasha, a school for children with special needs.
Follow us :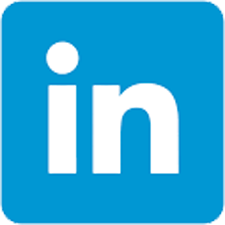 Sujatha M
Vice President
Finance & Technology
Ms. Mudumala holds Chartered Accountant, Cost & Management Accountant and Company Secretary degrees. She carries over seventeen years of work experience in the field of Information Technology & Finance.
SM, as we like to call her has worked with organizations like CMA CGM, Macmillan, IGATE, and Tech Mahindra, in the past in finance, business analytics, and technology roles. At Excelra, SM heads Technology, Finance, and Legal. Her expertise includes successful Acquisitions, Corporate Finance, Corporate Governance, CRM & ERP Implementations, Product/Platform Development & Business Analytics. In her spare time, she likes to cook, travel and read.
Follow us :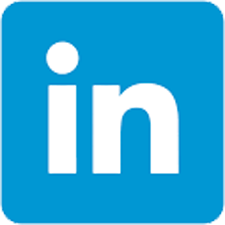 Dr. Amarpreet Dhiman
Director
Sales & Marketing
Dr. Amarpreet Dhiman holds a Ph.D. in Dental Materials from the Queen Mary University of London, a Diploma in Biomedical Engineering from Unicamp, Brazil, an MSc & Diploma in Biomedical Engineering from Imperial College, London, and a BSc in Biomedical Science from Kingston University, London.
A researcher scholar and business leader, Dr. Dhiman carries more than a decade of sales experience brokering value up to the Executive Management Level for a range of products aligned for R&D, Medical and Commercial clients. Having worked directly with the top Pharma and Life Science companies, Dr. Dhiman also has an expertise in Market Research and Competitive Intelligence.
Before Excelra, Dr. Dhiman was a Strategic Key Account Director for both Global Data and at Data monitor/Informa Plc for 11 years winning new business and having a consistent record to secure high dollar value agreements through strategic consulting. In his spare time, Dr. Dhiman is an avid traveler who loves to socialize and learn about various cultures directly. He also likes to spend his leisure time reading and painting.
Follow us :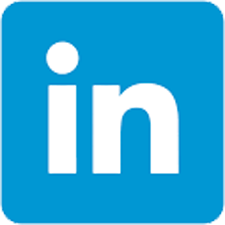 Dr. Suraj Bhansali
Director
Clinical Pharmacology Services
Dr. Suraj Bhansali has earned his Ph.D. in Pharmaceutics from the University at Buffalo (UB), USA and Masters in Neuro Pharmacology from South Dakota State University (SDSU), USA.
Dr. Bhansali heads the division of Clinical Pharmacology and Pharmacometrics at Excelra and works on creating clinical trial outcomes databases and data analytics solutions to support drug discovery and clinical drug development.
Before joining Excelra, Dr. Bhansali has worked at Novartis, where he was involved in clinical drug development (Phase I-IV) of biologics and small molecules including designing clinical pharmacology development strategies and leading modeling & simulation programs. He provided critical input to regulatory documents including INDs, NDA and sBLA. He has been a key contributor towards successful approval of canakinumab (Ilaris), tobramycin (TOBI Podhaler), and ribociclib (Kisqali).
His research expertise includes clinical & pre-clinical PK/PD, development of biotherapeutics and pediatric drug development and he has extensively published (authored and co-authored) 50+ research publications including original research/review articles, conference proceedings, and book chapters.
Dr. Bhansali is an Adjunct Professor at the University of New England, Portland, ME and serves as a reviewer for various peer-reviewed journals. He is a recipient of numerous awards and recognitions from the ACCP, AAPS, NBC, University of Buffalo, and Novartis Pharmaceuticals. In his free time, he loves hiking, biking and playing volleyball.
Follow us :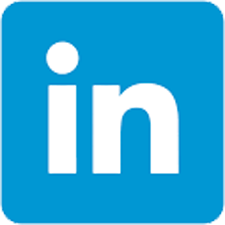 DR. RAVEENDRA DAYAM
Director
Chemistry Data Services
Dr. Dayam has a Ph.D. in Computational Chemistry and Molecular Modelling from Indian Institute of Chemical Technology, India and an M.Sc. in Chemistry from Osmania University, India. He has completed his Post-doctoral research in the area of anti-retroviral and anti-cancer compound discovery from the School of Pharmaceutical Sciences, University of Southern California, Los Angeles, USA.
With over ten years of industry experience, Dr. Dayam's principal interest lies in the field of design and discovery of novel compounds using computer-aided drug design technology. Dr. Dayam has contributed to more than 50 research publications including research articles, patents, and a book chapter.  He is also the brain behind Excelras' scientific database platform GOSTAR (Global Online Structure Activity Relationship Database). Dr. Dayam is associated with organizations working towards child education and actively supports the cause by teaching the children in need.
Follow us :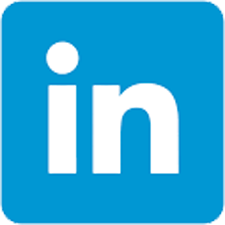 Dr. Jesintha Maniraja
Director
Biology Services
Dr. Maniraja holds a Ph.D. in Biotechnology and Genetics from Dr. MGR University, India, and M.Phil from the University of Madras, India. She has a strong scientific and content management background with a focus on data curation operations and building of biological databases and analytics tools.
With over sixteen years of experience in the industry, Dr. Maniraja was associated with the University of Brussels, BIOBASE and QIAGEN. At Excelra, Dr. Maniraja is responsible for our flagship platform, GOBIOM (Global Online Biomarker Database), a world-renowned product accessed by major pharma, diagnostics, biotech companies and in academia.
Apart for excelling in her domain, Dr. Maniraja is a volleyball player and an excellent orator.
Follow us :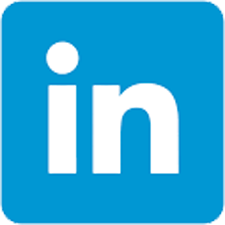 Dr. Kavita Lamror
Director
HEOR
Dr. Kavita Lamror has completed her MPH from Johns Hopkins, Baltimore, US and MBBS from Maharashtra Institute of Health Sciences, Mumbai, India. With more than a decade of experience in the healthcare industry, she has worked across academia, pharma, and services sector, to analyze and communicate evidence for improving health outcomes. Prior to leading the Market Access business at Excelra, Dr. Lamror has held significant roles at large organizations like Cactus, Indegene and Novartis.
Dr. Lamror is responsible for a multi-disciplinary team consisting of health economists, biostatisticians, data scientists and PhDs. She ensures that the team maintains a high focus on creating value in the evolving healthcare environment for payers, providers, patients, and manufacturers.
Apart from her work life, Dr. Lamror likes spending her time in nature and keeping herself fit.
Follow us :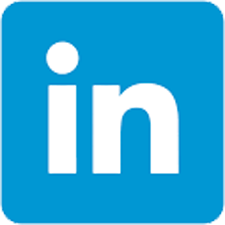 David Robinson
Director
Business Development HEOR
David has more than 17 years of experience within the Pharmaceutical industry, working across multiple areas and roles including Senior Management and Leadership, Sales, Market Access, Healthcare Insight, Government Affairs and Business Development.
David has a B.Sc. in Biomedical Science from the University of Central Lancashire and prior to joining the Pharmaceutical industry, he worked as an MLSO in Hematology at University College Hospital in London and then as a Community Pharmacy Manager for 4 years, before moving into a variety of roles at GSK.  David spent 14 years at GSK, progressing through sales, leadership and business management roles to lead the Healthcare Insight function within the Government Affairs & Policy team for the UK LOC.
Before joining Excelra, David was a Senior Director within Business Development with Evidera, working to partner with clients to achieve the successful outcomes they were looking for as part of their evidence generation and communication requirements.
David lives in Cumbria in the UK and loves the outdoor life, and his hobbies include swimming, gardening, playing golf, DIY, reading and walking/trekking with his family across the valleys and pikes of the lake district.
Follow us :