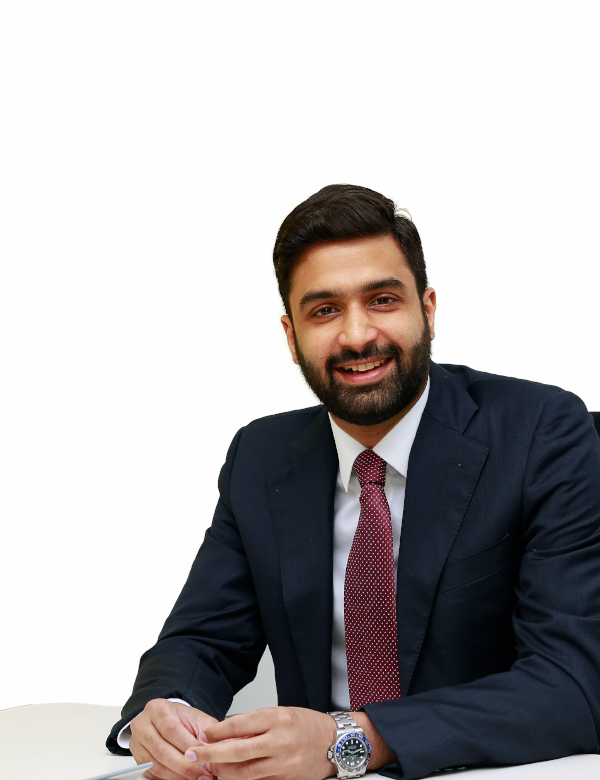 Anandbir Singh Brar
Chief Executive Officer
Anandbir is the Chief Executive Officer at Excelra. Having joined as Director for New Business Development and Initiatives in 2014, Anandbir has spearheaded the service line strategy, incubation, expansion and innovation of the portfolio at Excelra. As a leader in strategic direction and service excellence aimed at driving digital transformation of the Life Sciences industry, Anandbir has played an instrumental role in positioning Excelra as the preferred data and analytics partner to over 160 global Biotech and Pharma R&D organizations, including the top 15 pharmaceutical companies in the world.
Prior to joining Excelra, Anandbir held senior positions at Bharat Light and Power as Associate Vice President in Start-up Business Development, Capitalization, Growth & Scaling; and at GE Capital in the Energy Financial Services sector.
Anandbir holds an MBA from INSEAD and BA in Economics and International Relations from Tufts University.
Follow me on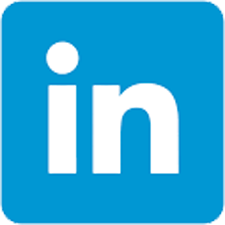 Sujatha M
Vice President
Finance & Legal
Ms. Mudumala holds Chartered Accountant, Cost & Management Accountant and Company Secretary degrees. She carries over seventeen years of work experience in the field of Information Technology & Finance.
SM, as we like to call her has worked with organizations like CMA CGM, Macmillan, IGATE, and Tech Mahindra, in the past in finance, business analytics, and technology roles. At Excelra, SM heads Technology, Finance, and Legal. Her expertise includes successful Acquisitions, Corporate Finance, Corporate Governance, CRM & ERP Implementations, Product/Platform Development & Business Analytics. In her spare time, she likes to cook, travel and read.
Follow me on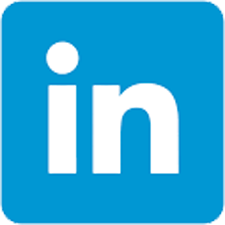 Mahendra Pratap Singh
Vice President
Human Resources
Mahendra Pratap Singh is an accomplished HR leader who holds 20+ years of rich experience in multiple facets of human resources panning across recruitment, talent management, compensation and benefits, employee engagement, industrial relations and 10+ years of experience in leading HR teams across geographies with leading companies in diverse industries such as healthcare, IT, Media, telecommunications, retail and public utilities.
Prior to joining Excelra, Mr. Singh worked at Napier Healthcare, leading all human resource management, strategic human capital development and employee communication efforts across a team of over 500 employees in Singapore & India, Australia, the Middle East & Turkey. He has also served as a VP, HR for one of India's top hospital groups, Max Healthcare, where he spearheaded the implementation of corporate-wide initiatives that delivered substantial returns to the organization, key HR process improvements to its network of hospitals. Mr. Singh has also worked with organizations like Initto Technologies, HCL Comnet, Bharti Airtel, Infosys Technologies, Zee Telefilms and Reliance Energy.
In his free time, Mr. Singh likes to travel do fishing and spend time with family
Follow me on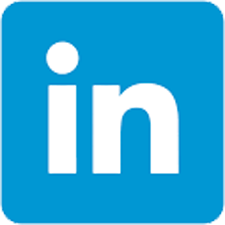 DR. Chandra Sekhar Pedamallu
Associate Vice President
Bioinformatics
Dr. Chandra has extensive experience in Bioinformatics and Computational Biology specializing in cancer genomics. Before joining Excelra, Dr. Chandra was associated with Sanofi Inc., identifying novel drug targets in Oncology (Molecular and Immuno-oncology). Prior to Sanofi, he was at Dr. Meyerson Lab, Dana-Farber Cancer Institute, and a visiting scientist at The Broad Institute of MIT and Harvard. During his 6-year tenure at Harvard, he led microbial analysis, pathogen discovery projects in cancer and other diseases. He has contributed substantially to over a dozen projects under the auspices of the Cancer Genome Atlas (TCGA).
Dr. Chandra holds a Ph.D. in Systems Engineering from the School of Mechanical and Aerospace Engineering, Nanyang Technological University, Singapore. He has co-authored over 80 manuscripts, published in highly reputed journals including Nature, Nature Genetics, Science, Cell, etc., and has been inducted as a Fellow of the Royal Society of Biology (FRSB).
DR. SURAJ BHANSALI
Associate Vice President
Clinical Pharmacology Services
Dr. Suraj Bhansali has earned his Ph.D. in Pharmaceutics from the University at Buffalo (UB), USA and Masters in Neuro Pharmacology from South Dakota State University (SDSU), USA.
Dr. Bhansali heads the division of Clinical Pharmacology and Pharmacometrics at Excelra and works on creating clinical trial outcomes databases and data analytics solutions to support drug discovery and clinical drug development.
Before joining Excelra, Dr. Bhansali has worked at Novartis, where he was involved in clinical drug development (Phase I-IV) of biologics and small molecules including designing clinical pharmacology development strategies and leading modeling & simulation programs. He provided critical input to regulatory documents including INDs, NDA and sBLA. He has been a key contributor towards successful approval of canakinumab (Ilaris), tobramycin (TOBI Podhaler), and ribociclib (Kisqali).
His research expertise includes clinical & pre-clinical PK/PD, development of biotherapeutics and pediatric drug development and he has extensively published (authored and co-authored) 50+ research publications including original research/review articles, conference proceedings, and book chapters.
Dr. Bhansali is an Adjunct Professor at the University of New England, Portland, ME and serves as a reviewer for various peer-reviewed journals. He is a recipient of numerous awards and recognitions from the ACCP, AAPS, NBC, University of Buffalo, and Novartis Pharmaceuticals. In his free time, he loves hiking, biking and playing volleyball.
Follow me on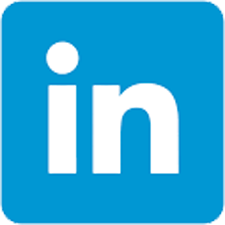 DR. RAVEENDRA DAYAM
Associate Vice President
Chemistry Data Services
Dr. Dayam has a Ph.D. in Computational Chemistry and Molecular Modelling from Indian Institute of Chemical Technology, India and an M.Sc. in Chemistry from Osmania University, India. He has completed his Post-doctoral research in the area of anti-retroviral and anti-cancer compound discovery from the School of Pharmaceutical Sciences, University of Southern California, Los Angeles, USA.
With over ten years of industry experience, Dr. Dayam's principal interest lies in the field of design and discovery of novel compounds using computer-aided drug design technology. Dr. Dayam has contributed to more than 50 research publications including research articles, patents, and a book chapter.  He is also the brain behind Excelras' scientific database platform GOSTAR (Global Online Structure Activity Relationship Database). Dr. Dayam is associated with organizations working towards child education and actively supports the cause by teaching the children in need.
Follow me on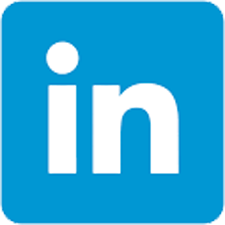 GABRIELE STAPLES
Global Commercial & Marketing Head
Business Development & Marketing
Gabriele (known as Gabi to everyone) is a results-driven executive with more than 20 years of experience in the Life Science industry and in-depth knowledge of the pharmaceutical and biotechnology sector. She is a proven leader in building and leading high-performance global teams while drawing on her skills in strategy development & execution, operations management, cost control, and sales & marketing operations.
Gabriele holds an MBA in Business with concentrations in international business and finance from the University of Southern Maine. She has always felt comfortable working in an international arena and is passionate about working for science companies with a goal of improving human life. During her career she has been fortunate to form personal relationships in more than 30 of the top pharmaceutical companies.
Prior to joining Excelra in mid-2019, she worked for Geneious, a New Zealand-based bioinformatics company and for Taconic Biosciences a US-based leading provider of research models.
Gabriele lives in Southern Germany and enjoys the outdoors. Her hobbies include running, tennis, gardening, reading and taking her dog for long walks.
Follow me on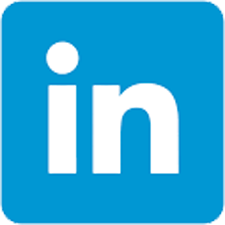 Norman Azoulay
Director
Scientific Products
Norman has over 10 years of experience working on Information and Human Capital Management Systems. Before joining Excelra, he spent three years at ADP where he developed and executed the vision for their NextGen Service platform by streamlining the migration and onboarding process of new ADP clients. He also created a new HR paradigm on "Teams" (representing non-reporting lines in an HR system) and launched multiple new products on its low-code platform. Prior to that, he worked at Elsevier where he managed the product life cycle development of Scopus and oversaw various new product line launches.
Norman comes with a rich product management background that includes experience in developing and launching enterprise solutions. He brings a user centric and analytically driven approach; the ability to identify areas of growth and opportunity; and experience in setting strategic goals that align with the business objectives of the organization.
Norman will lead Excelra's rapid foray into technology solutions to accelerate innovation in drug development.
Norman holds a Master of Liberal Arts, Extension Studies with a focus in Biology, from Harvard University.
In his leisure, Norman loves spending time with his family and working on his photography skills.
Jigesh Shah
Director
Marketing
Jigesh is a marketer with a balance between the creative and analytical quotient. His strength lies in balancing creativity with data-driven decision-making, keeping his focus on the customer. He has over 20 years of engaging experience in the marketing arena, most of which is Digital-led growth for large global brands from eCommerce, Life Sciences, Banking & Financial Services and IT/ITeS industries. He has led high-growth teams covering different areas of Marketing viz Brand & Product, Digital, Content, Creative, Internal Communications, Marketing Analytics & Insights and User Experience.
Prior to joining Excelra, Jigesh has led the Growth Marketing team at WNS Global Services where he led Business Unit Marketing, Digital Marketing and Inside Sales teams. He has also been an integral part of the marketing teams at CRISIL, Infosys Technologies, Roche Diagnostics and Rediff.com.
Jigesh holds Masters in Business Administration with specialization in Marketing from the University of Pune, India. He is also a Certified Usability Analyst from HFI (Human Factors International), a leading global UX authority.
In his leisure, Jigesh likes to likes to spend time with family, watching movies, reading fiction novels and learning Guitar.
LinkedIn Profile: https://www.linkedin.com/in/jigeshshah/