Proud of who we are and the contributions we make to improving patient outcomes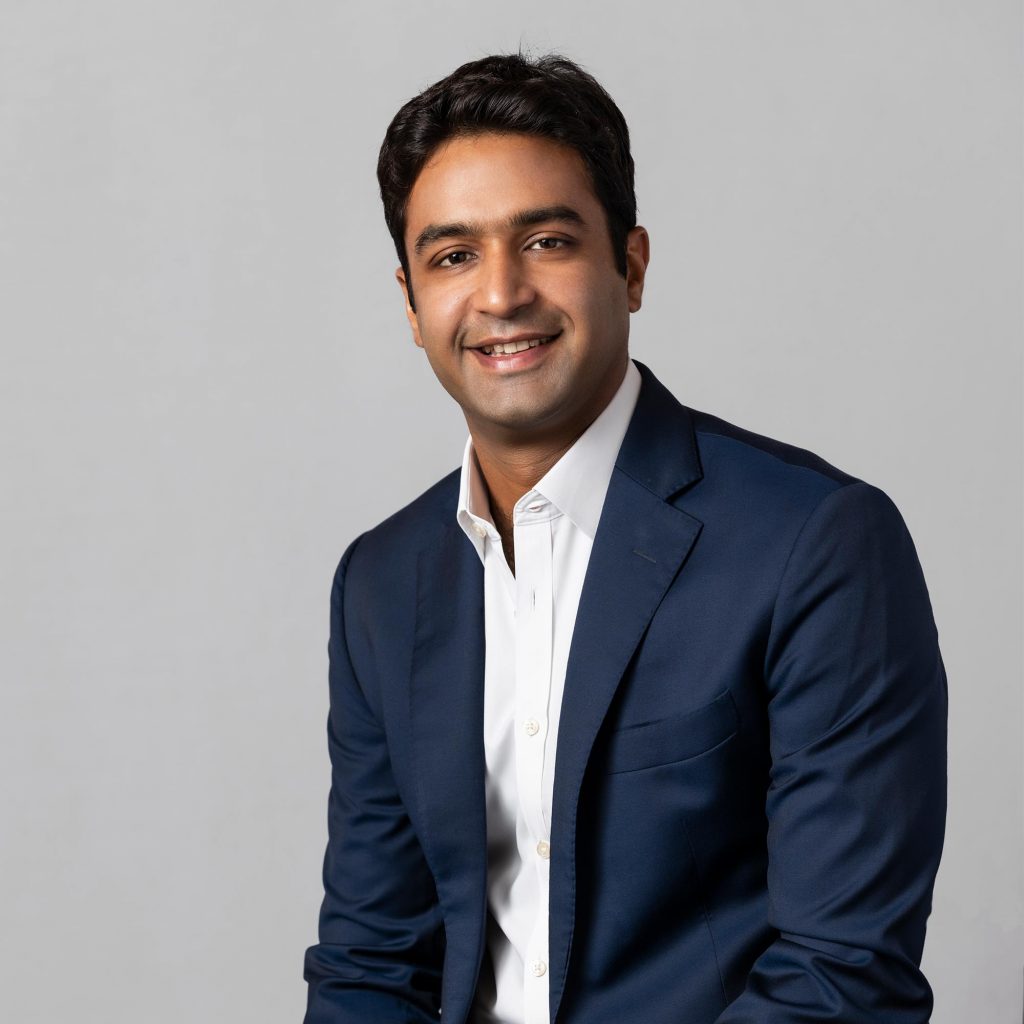 Anandbir has led Excelra as CEO since 2016. He's obsessed with delivering data solutions that cater to each client's specific needs while maintaining trust, transparency, and integrity every step of the way.
Following his BA in economics and international relations from Tufts University and MBA from INSEAD, Anandbir enjoyed success in senior roles at GE Capital and Bharat Light and Power. In those roles, he developed a reputation for strategic leadership and service excellence. He transferred those skills to Excelra in 2014 when he joined as director for new business development and initiatives.
As CEO, Anandbir facilities the commitment we give to our clients. He's helped build a collaborative community of biologists, chemists, data scientists, engineers, and developers. Every member believes that the next significant life science discoveries will depend on high-quality, effectively utilized data.
Alongside his passion for data-driven discovery, Anandbir is a huge sports fan. He's a keen golfer and loves to attend sporting events whenever possible, particularly NBA games when he's in the USA.
"What defines us is our values and culture. We're obsessed with delivering the highest quality solutions with personal attention to each client's specific needs while maintaining trust, transparency, and integrity every step of the way.

Anandbir Singh Brar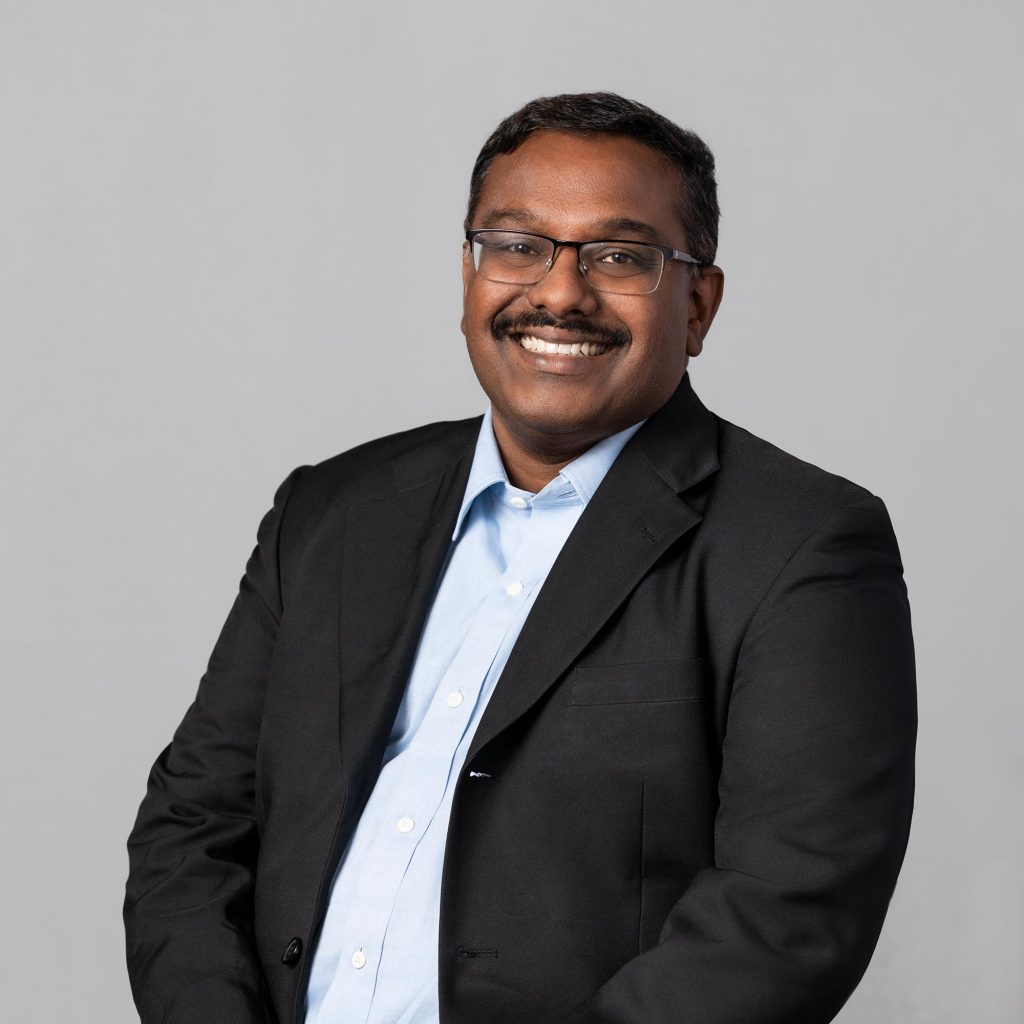 Chandra leads the bioinformatics team in its mission to extract knowledge and value from data. He has first-hand experience applying technological solutions to develop effective drug development pipelines.
After completing his Ph.D. in global optimization at the School of Mechanical and Aerospace Engineering at Nanyang Technological University in Singapore, he did postdoctoral fellowship work at New England Biolabs, in the division headed by Nobel laureate Sir Richard Roberts. He moved on to Prof. Meyerson's lab at the Dana-Farber Cancer Institute, Harvard Medical School, and the Broad Institute of MIT and Harvard.
Chandra progressed to join the precision oncology cluster at Sanofi Inc., where he co-led target identification efforts to identify novel drug targets. He then joined Excelra, where he continues to pioneer the interfacing of science and technology in service of drug discovery and development.
Chandra has contributed to more than 80 publications in world-class journals and over a dozen Cancer Genome Atlas (TCGA) projects. He ranks among the top 6% of scientists worldwide in the AD Scientific Index 2022 and the top 2% in citations. He has also been inducted as a Fellow of the Royal Society of Biology (FRSB).
Outside of his professional and academic pursuits, Chandra enjoys reading and spending time with his family.
Suraj leads our clinical data services team, supporting life science companies with relevant, high-quality, analysis-ready clinical trial data.
Suraj holds a bachelor's degree in pharmacy from Pune University, an MS in neuropharmacology from South Dakota State University, and a Ph.D. in pharmaceutical sciences from the State University of New York at Buffalo. His thesis focused on pharmacokinetics, pharmacodynamics, and modeling and simulations.
Following his doctorate, Suraj joined Novartis Pharmaceuticals, playing a crucial role in the clinical drug development team. He worked in the late-phase development of monoclonal antibody biologics before leading the clinical pharmacology programs in oncology.
Suraj has contributed to over 50 publications throughout his career, including original research, review articles, conference proceedings, and book chapters. He was an adjunct professor at the University of New England and currently serves as an Industry Advisory Council member at DY Patil University in Mumbai.
He practices yoga and meditation, and loves listening to music and riding motorcycles through the Indian countryside.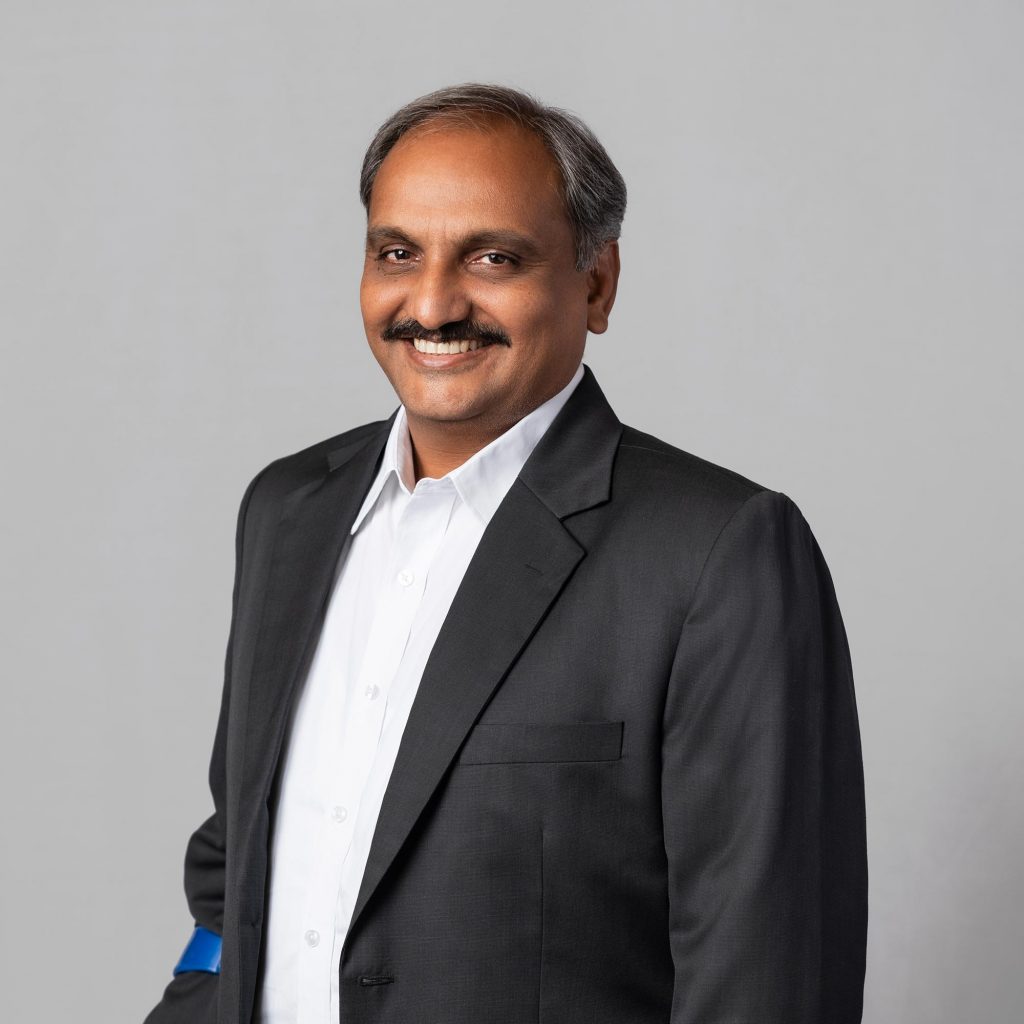 Raveendra has been with Excelra for 15 years. During that time, he's seen the business grow to support thousands of researchers in their efforts to discover new drugs and improved treatments. His team provides data curation and insight services for world-leading pharmas and biotechs.
Raveendra received his M.Sc. in organic chemistry from Osmania University, followed by a Ph.D. in computational chemistry and molecular modeling at the Indian Institute of Chemical Technology. He completed his postdoctoral research in the School of Pharmaceutical Sciences at the University of Southern California.
After many years in the lab, Raveendra joined GVK Biosciences in 2007, contributing to the development of GOSTAR. At Excelra, he's committed to delivering top-quality, effectively structured content to support the next generation of drug discoveries.
Raveendra is also committed to helping improve educational outcomes for disadvantaged communities. He fundraises for a network of local schools and is a learning mentor for many of its students.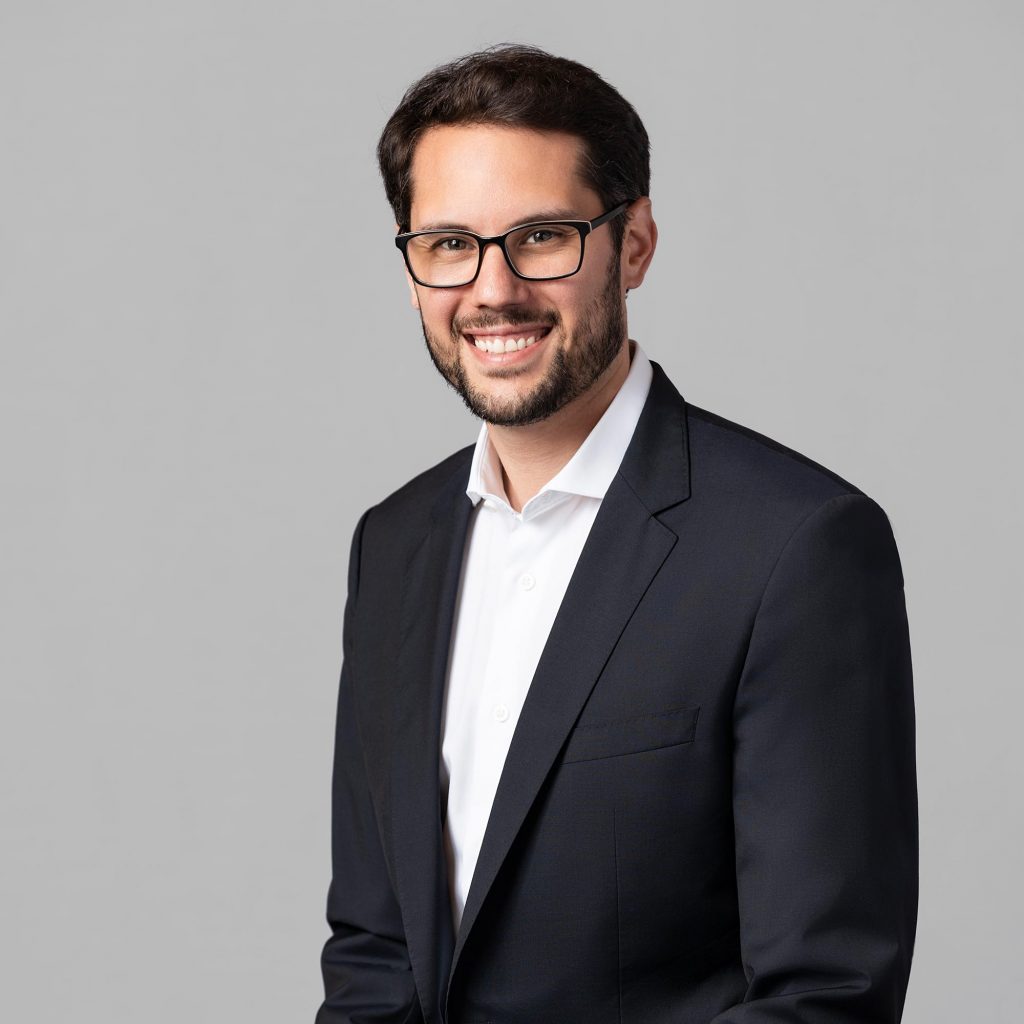 Norman leads Excelra's scientific products team and is responsible for our flagship platforms – GOSTAR and GOBIOM. He combines scientific passion with a methodical, user-centric product development approach to help our customers progress with confidence.
After his undergraduate degree in neuroscience at Harvard University, Norman joined Elsevier. He was crucial to the success of the Scopus database and progressive product line launches before applying his methods to HR systems at ADP.
Norman's enthusiasm for product development is evident at Excelra. He ensures our products constantly evolve and update to deliver accurate and actionable data. Biologists, chemists, and data scientists rely on our products in their ongoing quest for discovery.
Norman is committed to making their search as streamlined and successful as possible.
Raised in Europe, Norman now lives with his wife and children in Boston. He's a keen landscape photographer and an accomplished rower.
Murugan leads our technology solutions team, driving the co-design and co-creation of bespoke digital products and cutting-edge solutions that enable the technology agenda for life science companies. He has a transformative mindset and an ambitious attitude, identifying opportunities where others see challenges.
Murugan holds a bachelor's degree in mechanical engineering from the College of Engineering, Guindy, India. Following graduation and a short time with an automobile company, he joined Cognizant, where he would spend the next 25 years. Murugan managed large technology business units within the organization and delivered value in many areas. He contributed to the design and development of software applications, digital engineering projects, program management, team-building initiatives, and successful entry into new product markets.
The line through all of Murugan's experience is his commitment to innovation, transformation, and progression. He continues applying this commitment at Excelra.
When he's not driving digital transformation, Murugan enjoys playing tennis, watching sports, and spending time with his family.
Gabi leads the business development, marketing, and customer solutions teams. She touches on every stage of our relationship with the client, ensuring we remain dynamic, collaborative, and deliver on our promises.
Following her MBA in international finance from the University of Southern Maine, Gabi entered the life sciences industry working in financial analysis and contract execution. At The Jackson Laboratory in Bar Harbor, Gabi's work brought her close to genetic scientists and biomedical research. She remained in the scientific industry while at Taconic Biosciences, a US-based leading provider of research models, and Geneious, a bioinformatics company based in New Zealand.
At Excelra, Gabi ensures our experts become a vital extension of the client's team. This is how she makes her impact and helps customers achieve their objectives.
Having spent most of her career in the US, Gabi has returned to Germany where she enjoys running and playing tennis. Alongside sports and gardening, she is also a great lover of literature.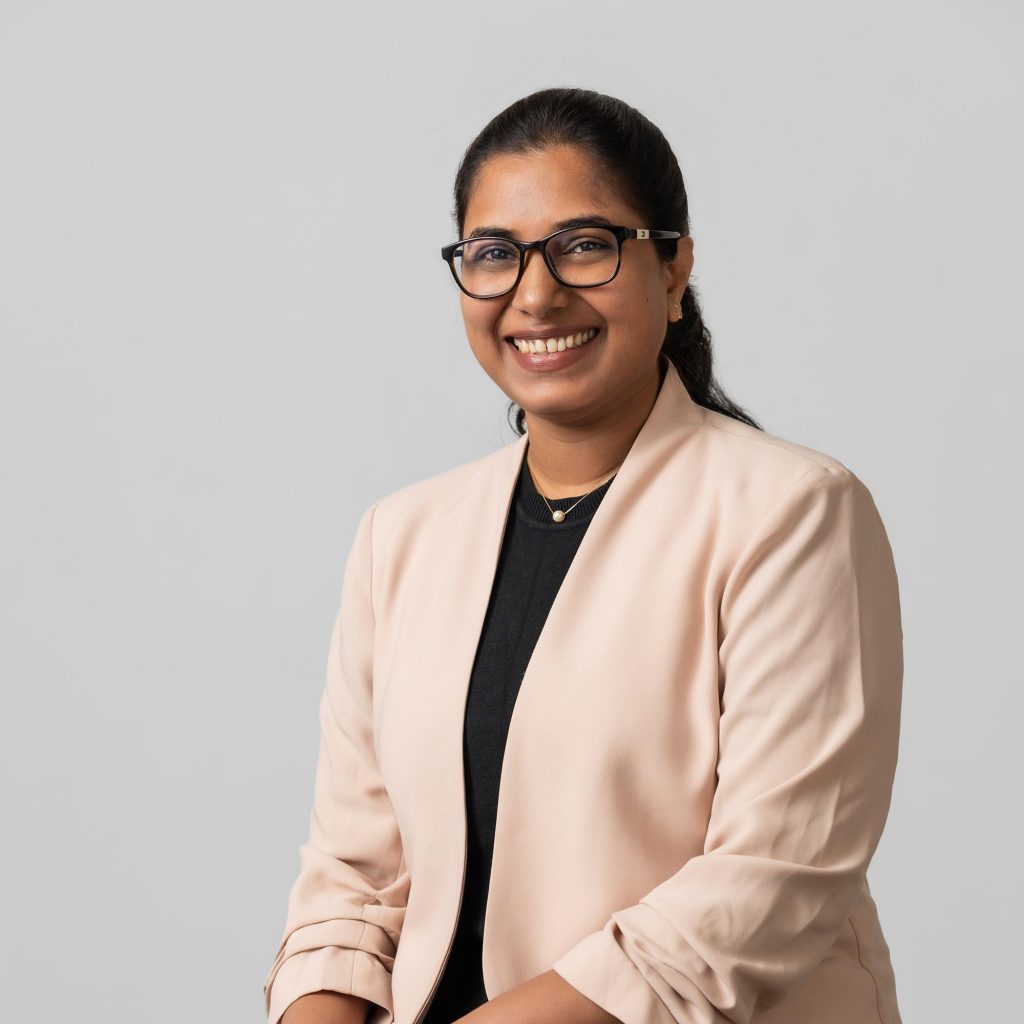 Sujatha brings over 17 years of experience to support Excelra's people and partners.
She is highly qualified, holding chartered accountant, company secretary, and cost and management accountant degrees. She also completed her postgraduate certificate in machine learning and big data analysis at the Indian Institute of Information Technology.
For companies including CMA CGM, Macmillan, IGATE, and Tech Mahindra, Sujatha has excelled in finance, business analytics, and technology roles. She has experience in acquisitions, corporate finance, corporate governance, CRM and ERP implementation, business analytics, and product and platform development.
Sujatha now applies her expertise at Excelra, leading our finance and legal teams, and providing the foundations for our people to support our customers. In her spare time, she likes to cook, read, and travel whenever possible.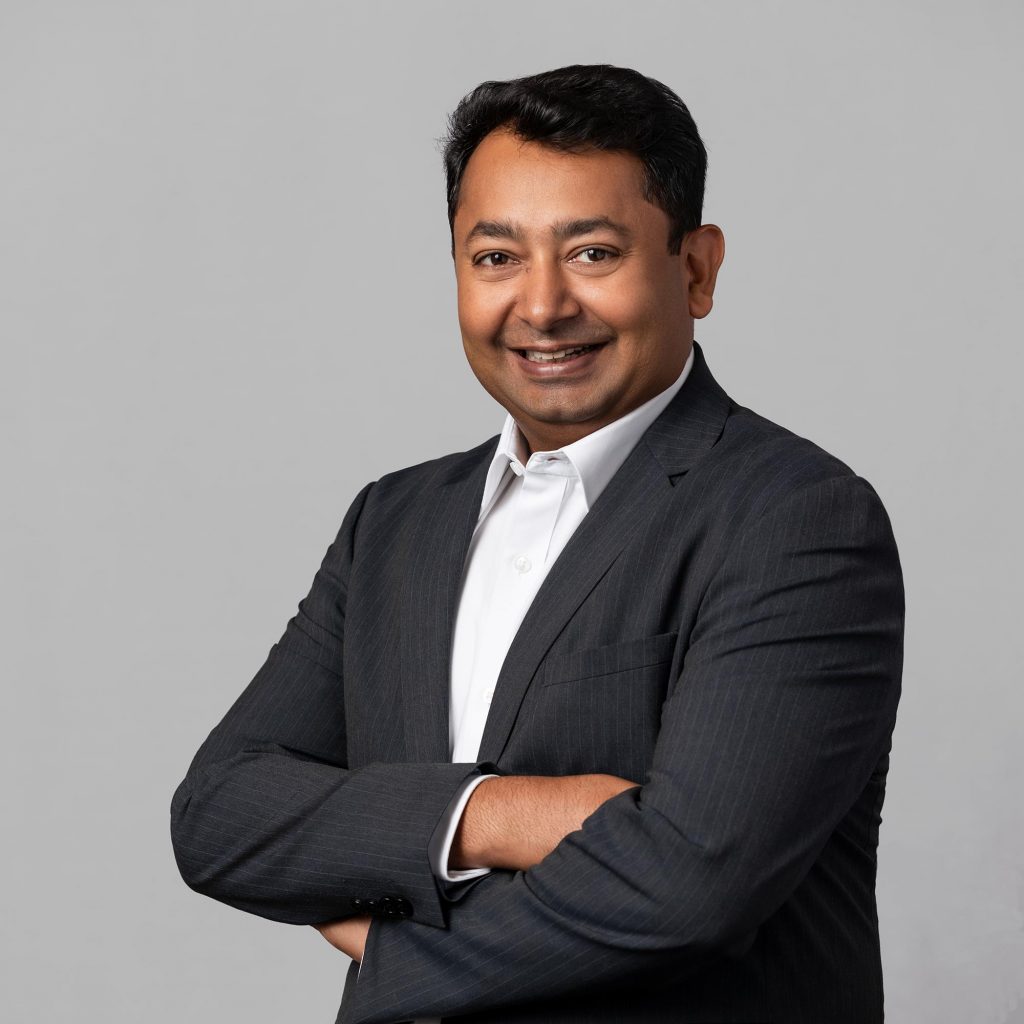 Mahendra brings a wealth of HR experience to Excelra, empowering and enabling the passion and expertise of our people.
After completing his master's degree in human resource management at the Symbiosis Institute of Business Management in Pune, Mahendra has enjoyed a rich and successful career in HR. He has over 20 years of experience in recruitment, talent management, compensation, and engagement.
For the last ten years, he's led global teams in diverse industries, including healthcare, IT, media, telecommunications, retail, and public utilities. Before joining Excelra, he worked with Max Healthcare, where he spearheaded the successful implementation of corporate-wide employee initiatives, and Napier Healthcare, where he led all human resource management, strategic human capital development, and employee communication programs.
Mahendra's a keen fisherman, and when he's not supporting the Excelra family, he enjoys spending time with his own family in Bhopal.